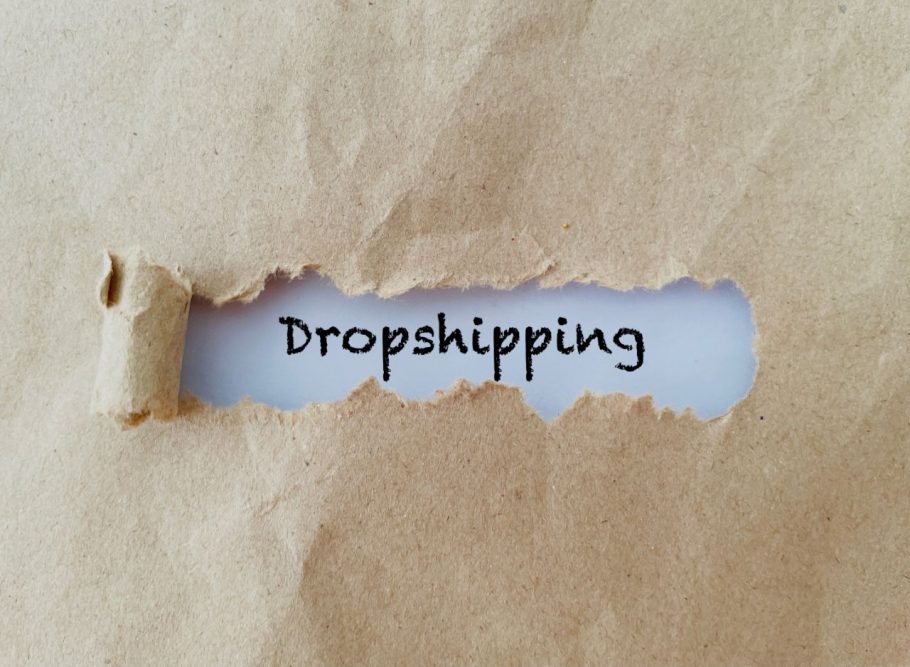 Dropshipping in Nigeria is a beautiful idea if you discover a way to run it successfully. The purpose I captioned this article as "How to start a dropshipping business in Nigeria" is to make it easier for you. In this article, we will be evaluating methods specific to the Nigerian environment.
What is Dropshipping?
Dropshipping is a retail method where a store does not have the items it sells in stock. In addition, when a store sells a product, it buys it from a third party and ships it to the consumer immediately.
Dropshipping is a type of business that allows a person to do business with customers without having inventory, own a warehouse to store their goods, or perhaps deliver the goods to customers themselves.
When looking for how to start a dropshipping business in Nigeria, you need to think about the various factors that will ensure your company's growth.
Note: If you plan direct international shipping, you need to know if you have to pay taxes or register your business. Finally, you need to understand whether you will have to pay customs duties on all goods you ship to Nigeria, especially if you import them.
The main difference between dropshipping and the standard retail model is that the seller is out of stock and owns inventory but buys when needed from a third party, usually a wholesaler or manufacturer, to fulfil customer orders.
Dropshipping has the advantage of requiring a lower initial cash investment. When using the standard retail or e-commerce model, you need to invest more cash in advance. However, your reward is a higher profit.
Check out our complete guide on how to start mini importation business in nigeria
Let's get practical:
So the dropshipping concept is simple, you get a product to sell worth #15,000 from reasonably-priced websites, and also you promote it for #30,000. After slicing the transport costs, transport time, and the value of advertisements, your income margin might be around #10,000. This is reasonably profitable.
Sounds too good to be true? It is understood that most online store owners start their business from home, but due to falling shipping prices, it can take 2-3 years for sufficient sales and initial investment in inventory. Warehouse, equipment, transport, personnel and premises, most of them fail. This is in the best interest of the suppliers, as they are the ones who take care of all the initial costs.
Dropshipping in Nigeria
Your adventure of learning how to start a dropshipping business in Nigeria begins here. The core advantage here is that you don't have to worry about having an actual inventory of products before selling something to your customers. Let's get in on the details on how to start a dropshipping business in Nigeria.
Suppliers own goods in their stores and deliver them to customers on their behalf. Dropshipping works in such a way that the buyer does not even know that you are a reseller. Business is a fast and inexpensive way to make money online. Even if you already have a full-time job, you can still earn extra income if you know how to start a dropshipping business.
In its simplest form, dropshippers sell products without buying or owning them.
Here's how it works; after creating an online store and adding your product. When I refer to a product, I mean images and descriptions of the product. This is because no physical inventory of the product is required.
And after you've made your sale, all you have to do is contact your third party product owner, provide your customer address and pay the seller with your customer's initial money.
Pros And Cons: How To Start A Dropshipping Business In Nigeria
Our goal is to figure out how to start a dropshipping business in Nigeria; let's talk about the good and bad. This will help you know what you are getting into and how you can use it to your advantage to run a better dropshipping business.
Benefits of a dropshipping business – how to start a dropshipping business in Nigeria
1. Relatively Low Investment:
One of the biggest benefits of dropshipping is that you can start your online store without investing hundreds or thousands of dollars in inventory.
2. Easy to Get Started:
Besides finding suppliers and setting up an online store, it's easier to start an e-commerce business when it's not the actual inventory of the grocery store.
3. Low Cost:
You don't have to deal with purchasing inventory and managing or setting up warehouses, keeping costs high and low. You can run a door-to-door delivery business from your laptop.
4. Flexibility:
No need to pay expensive rents; your retail shipping business can operate almost anywhere as long as you have an Internet connection.
5. Scaling:
With dropshipping providers, most of the work will be done by the vendors, making it easier to scale and scale with less effort and more work.
Cons of Dropshipping Business – how to start a dropshipping business in Nigeria
1. Low Margins:
The biggest downside to operating in the highly competitive dropshipping market means lower profit margins. Since it's so easy to get started with low overhead, many sellers will start opening their stores at ultra-low prices to increase sales quickly.
2. Shipping and Returns:
If you use multiple carriers and multiple direct shippers, this can complicate your shipping costs as they can vary from carrier to carrier. You also lose control over the quality and speed of delivery.
3. Lack of transparency:
when working with suppliers, you also favour third parties to delight your customers. Someone else creates and delivers a product that plays an important role in the overall customer experience. In most cases, your customer will most likely blame you.
Check out our article on 15 amazing side hustle ideas. 
How To Start A Dropshipping Business In Nigeria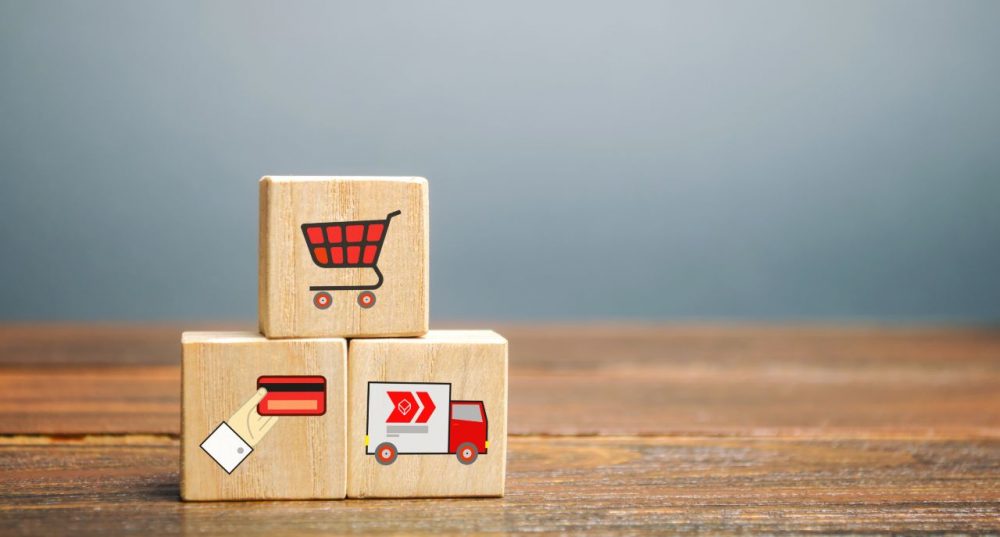 Dropshipping has proven to be a good source of residual income if done right and through the right channels. So, it is not enough to learn how to start a dropshipping business in Nigeria; you have to do what you bought.
1) Find a niche
This is our first step on how to start a dropshipping business in Nigeria. By choosing a niche that you fully understand, you will get some additional advantages over your competitors.
Without knowing the niche you have chosen, you cannot see anything suspicious in the quality of the products, the process, the price or the like. The niche you choose should be laser-focused and something that interests you.
Unless you're passionate about the niche you choose, you're more likely to be discouraged as it takes a lot of work to scale a dropshipping business successfully.
2) Publicize your business
The main goal of getting started in a dropshipping business is to sell something. This can only be achieved by constantly looking for innovative and less profitable ways to promote your business.
Having a great product and website is great, but you don't have a business without customers to buy. Don't overlook the importance of using digital marketing to grow your customer base.
This can be achieved by serving targeted ads on Facebook and Instagram, using SEO to optimize certain keywords on search engines like Google, and many more growth hacking tactics that you can use.
3) Build your online presence
Think of your platform as your online shop. When starting a dropshipping business, you can choose to set up your ecommerce store or sell on popular ecommerce platforms in Nigeria (e.g. Jumia and Konga) that allow other merchants to use Your platform to sell.
The second alternative is recommended as it solves so many problems running an e-commerce business that you may not have the resources necessary. As your business expands, you can consider starting your ecommerce website.
4) Find reliable suppliers
Doing business with the wrong supplier can ruin your business, so it's important to take your time with this step. Perform attestation.
Most of the good discounted shipping service providers for Nigerian businesses are located overseas (mainly in China). Alibaba has become one of the largest online resources for identifying and communicating with potential manufacturers and suppliers.
Make sure you ask many questions and know your manufacturing capabilities if your business grows exponentially. They can scale with you.
5) Upgrade and Maintain your store
Assuming you can now gain momentum and have probably made some sales, you need to maintain your shop constantly. The most common mistake newbies always make starting an online business and then giving it up for no reason.
The first serious maintenance method is to regularly update your store with a product that is worth buying. Take your financial accounting seriously and store personal and online shop income separately.
How To Distinguish Yourself As A Mini Importer – how to start a dropshipping business in Nigeria
As a dropshipper, standing out requires that you offer something unique in the market.
How are you going to use these skills to deliver a great experience to your buyers? Simply put, your interaction with your customers is very important. Your customer satisfaction is the most important part of any business.
If you want to start dropshipping in Nigeria, your customer service needs to be very efficient. When your dropshipping website is ready, make sure to test all website functionality to see if everything works.
Every feature on your website has a huge impact on the user experience. For a better rating, please take the time to purchase a product from your dropshipping website and ensure that the product is shipped to you as a customer.
When you dig into the important aspects of drop shipping in Nigeria, you will find that many of your customers' top concerns are out of your hands.
However, you cannot refer your customer to their supplier if there is a problem with an item that has been sold. For this reason, you should refer any problem to the supplier and look for a good answer and make the customer happy.
This is where efficient and effective customer service comes into play. Just because you collected payment firsthand doesn't mean you should block your customers if they have a problem.
Reporting damaged products, delivery delays, incorrect orders, and refunds are your responsibility, and you must resolve any issues between your supplier and your customers. So it would help if you made sure that every customer gets a good response the instant they get an email.
Strategically Dropshipping – how to start a dropshipping business in Nigeria
Dropshipping is a quick way to start your own online business but to be successful; you need to think and equally act like an entrepreneur.
"In other words, you need to have a strategic business plan if you want to know how to start a dropshipping business in Nigeria. Having a good business plan will make your dropshipping business idea easier."
You may have up to ten plans, so don't tire yourself trying to complete them all at once. This is a step-by-step process; you can carry out all your plans every day because you do not have all the time in the world; you need to know the time and make sure that you plan all business processes.
How can you strategically plan your dropshipping business? Let's use a simple example! You may not need to follow this, but it will be a good guide to get you started.
Before starting dropshipping in Nigeria, it is important to assess how realistic your expectations are. Dropshipping makes it easy to start an online business, but profit margins are sometimes low, so consider how much you need to sell to meet your financial and career goals.
Conclusion – How To Start A Dropshipping Business In Nigeria
Setting goals high but having something within reach between high and low is great. When developing your plan, make sure your goals are specific and measurable and set a timeline for achieving each goal. Starting any business is a time-consuming process. It would help if you had enough time to do a good job but not enough time to stay focused or motivated.