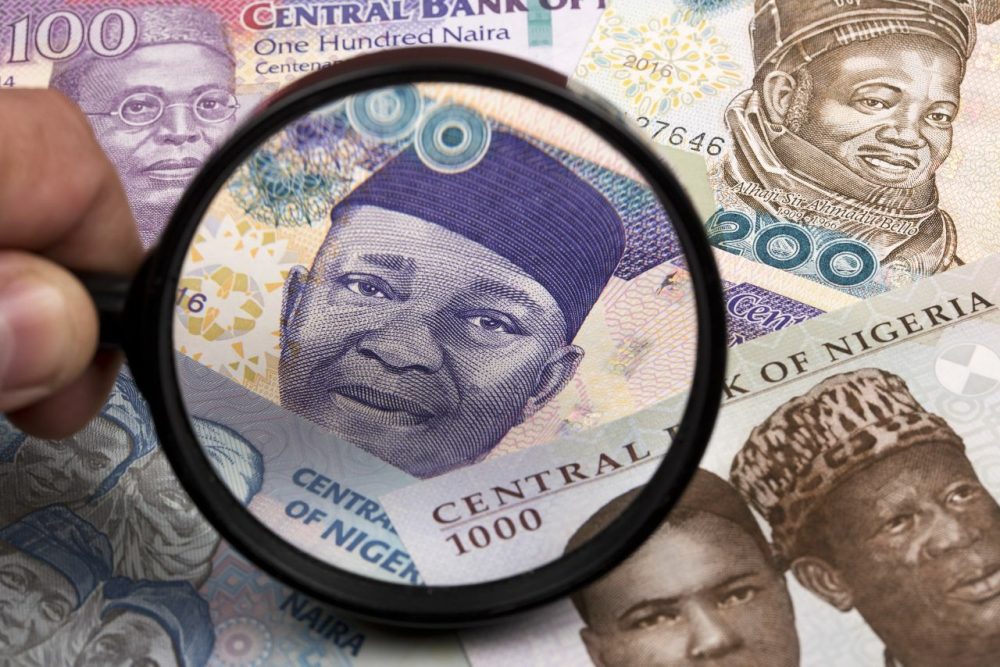 Expenses incurred by students don't stop at their tuition fees. The path of a student is filled with many activities and resources that require payment, especially for those in higher institutions. In this article, we will be addressing some of the best ways to make money in Nigeria as a student.
While not getting enough money from home sets some students at a disadvantage, all hope is not lost. Making money from legit and reliable sources is a limitless opportunity to take advantage of.
Many side hustle ideas allow you to make money in Nigeria as a student. These business ventures will allow you to go earn even while you learn.
Can you make money in Nigeria as a student?
It's all about discipline. While it can be quite easy to get carried away with various tasks that present themselves, staying focused is important.
Who says you can't make your own money as a student? The truth is, parents or guardians can only do so much.
Making money is a hobby that will complement any other hobbies you have, beautifully -Scott Alexander
If the need is, it is possible to accomplish. I get it, the general idea is that as a student you shouldn't pay attention to anything else but your studies.
However, sometimes it's not that straightforward, there has straightforward. In a situation where you have to fund yourself, the choice of finding a "school-work" balance will arise.
The Internet and money-making
The world has truly become a global village in more ways than one. While the process of money-making itself might not be a simple walk on the park, there are many opportunities to take advantage of.
The creation and growth of the internet have reshaped how money is made. Whether you want to make money online or you just want to learn a skill, there are opportunities everywhere.
Many ways to make money in Nigeria as a student avail themselves, what you need is to know what to look for.
Note: Take video editing, for example, this is, a skill that gives you both online and offline money-making opportunities. It can be learned from experts on YouTube who provide a consistent flow of insightful tips, valuable knowledge and trade secrets.
As a student, restricting your internet usage for fun and school-related research only puts a cap on your money-making ability.
As proof of your growing knowledge in any field, the Internet also allows them to gain various certifications.
With websites like Udemy and Coursera, you can also take free courses online and gain certifications in your desired field. This will boost your chances of getting higher-paying jobs in whatever side hustle you pick.
Best Ways To Make Money In Nigeria As A Student
1. Blogging
Become a blogger today and discover how you can earn a steady living for yourself. The blogging industry is easy to join because of its low barrier of entry.
When considering ways to make money in Nigeria as a student, blogging is a choice you cannot ignore. The cost of setting up a blog is very affordable, even for a student.
You can also work from anywhere as it is completely remote. As a blogger, you can make money from Google Ads, affiliate marketing, business promotion, selling products and more. All you need to do is pick a niche and provide engaging and compelling content.
2. Trading Cryptocurrency
Cryptocurrency is simply a digitalized means of exchange that can be used to make and receive payment over the Internet. They are referred to as digital assets. Cryptocurrency has been adopted by many individuals all over the world because of its ease of use, security and decentralized nature.
Just the same way people buy and sell the dollar, you can also buy and sell cryptocurrency like bitcoin. Just like other ways to make money in Nigeria as a student, the mechanics of this side hustle are simple.
All you have to do as a vendor is buy low and sell high at a profitable rate. You can transact businesses within your circle and also with the aid of peer-to-peer platforms. Some of these platforms including Paxful, Binance, Luno and more. As you gain more experience and grow your network, you can make even more money.
3. Become a translator
As a multilingual student, this is a good choice if you have a good footing in the languages you learn in school. This option is considered one of the most lucrative ways to make money in Nigeria as a student. Freelance websites make it easy to connect you to jobs from all over the world.
Jobs can easily be started and completed over the Internet with ease. What's more? As a translator, you have the opportunity to make a lot of money. Your commissions can be received via a worldwide payment system and set into your account.
Payment systems like Payoneer and Paypal, are the most popular payment wallets used by Nigerians. Freelance websites to check out also include Fiverr and UpWork.
4. Facebook Marketing
The internet is one big market place and several businesses struggle to grow their customer base and presence through it. Facebook marketing allows small and big business owners to publicise their brand via carefully targeted ads.
To secure a good amount of profit for yourself, this is one of the best ways to make money in Nigeria as a student. By becoming a Facebook ads expert, you can help businesses run their products in exchange for a commission.
5. Open a YouTube channel
YouTube allows its content creators to earn money on the videos they upload. The amount of money you earn on this platform is greatly determined by the size of your subscribers and the number of views you get.
Depending on how much effort you are willing to put into it, this option can be one of the most profitable ways to make money in Nigeria as a student. With very little or no capital, you can set up your account and start uploading content.
Check out our list of 15 Lucrative Side Hustle Ideas In Nigeria.
6. Teach foreign Languages
Surely you have heard the saying that "the world is a global village". Well, this is true, especially in languages. There are a lot of people who want to learn new languages for them to communicate freely with other cultures.
Becoming a tutor in this field is easy. You can also connect with clients over the via freelance websites. The basic requirement is that you should be proficient in a particular language.
7. Online Tutoring
This side hustle simply entails helping people understand concepts in your field more easily. The introduction of the internet has reshaped the education industry in more ways than one. Unlike physical classes that require physical presence, online classes are is a better choice for many.
This is one of the best options for ways to make money in Nigeria as a student. This presents an opportunity for you to make money as a student if you are proficient in any subject area. All you have to do is record your sessions and upload them on suitable online platforms.
8. Copywriting
By becoming a copywriter, you can make better use of your free time and tap into a lucrative craft. Copywriting is honestly one of the best ways to make money in Nigeria as a student. Copywriters are widely sorted after by blog owners, digital marketing, affiliate marketers, online store owners and more.
As a copywriter, your main job description is to provide compelling written content that moves your target audience to action. If this task catches your interest, then you have a shot at making it big in this industry. All you need to begin is stable internet access and a good device.
9. Sell photos on the Internet
What if I told you there are platforms where you can sell photographs? As long as they are high-quality images, you can make some money from selling them. Some of these platforms include Scoopshot, Shutterstock, Bylined, EyeEm and more.
On these platforms, you make money based on licensing each time someone wishes to use your images. This passive income stream can potentially become one of the most profitable ways to make money in Nigeria as a student.
10. Become a software developer
As a software developer, you have the potential of making money based on your creativity. As long as you have proficiency in a programming language, you can let your creativity run wild and be compensated for it.
As a developer, you should aim to tackle pressing problems faced by humans. As the world continues to go digital, there is also a large demand for talented software developers in the tech industry.
By filling a market gap and showcasing your craftsmanship, you can make a lot of money. Software Development is easily one of the best days to make money in Nigeria as a student.
11. Manicure and Pedicure Services
Male or female, if you have the skill, you can make money as a student by providing this service.
The different ways to make money in Nigeria as a student don't have to be gender-specific. What matters is that there is demand for it. There are a lot of students who desires their nails to be polished and painted, you can make good money from this demand.
This service can also be offered alongside makeup and even hairdressing. By offering a full-on beauty service package, you can grow your income.
12. Data reselling
In our current digital age, internet access is life. Either for business and leisure use, we all need to access the Internet. This makes the data reselling business a solid business idea. As a data reseller, you can set competitive prices for your data in other to get more customers.
This business simply implies buying data directly from telecom companies (wholesale) and selling them to customers(retail). It is one of the most profitable ways to make money in Nigeria as a student.
Asides from selling this data just physically, you can set up an app or website. This will allow you to reach a wider audience and make marketing more productive.
13. Become a Real Estate/House Agent
As a real estate agent, you can make money in commissions when you connect people to rent or buy properties in your network. All you have to do is familiarise yourself with available accommodation in your surrounding.
You can also make deals with house owners in exchange for bringing tenants to their property. Agent fees might not be the highest, but they are one of the many ways to make money in Nigeria as a student.
14. Branding Services
Branding is an essential part of every business that signifies individuality. You can provide your services to businesses or associations by designing T-shirts, wristbands, notebooks and more.
Another route to take is to partner with a designer while you negotiate jobs and contracts with different businesses. You must maintain the loyalty of your clients by continuously providing quality products.
15. Online Affiliate Marketing
This is simply the process of advertising or publicising brands via ads or on your website. When products or services are purchased from these brands, you earn a commission. If you don't have a website, you can easily share your affiliate links via social media and also by running ads. This has the potential to help you build a steady flow of passive income.
16. Organize skill acquisition Seminars
A physical skill acquisition workshop is an amazing way for both you and the participants to benefit. To organise these seminars, you don't even need to have the skill in person. A seminar can last anywhere between a few hours to a few days. You can also sell your customized products to seminar participates.
17. Become an event Planner
Events are held all over and around campus. As an event planner, your job is to make sure these events are carried out smoothly. To be successful in this field, it is all about knowing how to organize the resources needed to host an event. Whether it's a small scale get together party or a large event.
18. Graphic Design
Are you conversant with graphic design software's? Graphics design is one of the amazing ways to make money in Nigeria as a student. If you are good with Photoshop or other graphic software, you can make a good amount of money. With graphic design, if you provide quality, your work will speak for you. You can also design brochures, menus for restaurants, banners and more.
19. Photography
Printed photos are awesome ways to preserve memories and photographers have the opportunity to profit from this. Photographers in schools can cover events and other activities and it is one of the best ways to make money in Nigeria as a student.

Online surveys are one of the amazing ways to make money in Nigeria as a student without investing any money. Companies sometimes organise these surveys to get feedback from their customers. Sometimes customers are paid in exchange for this feedbacks.