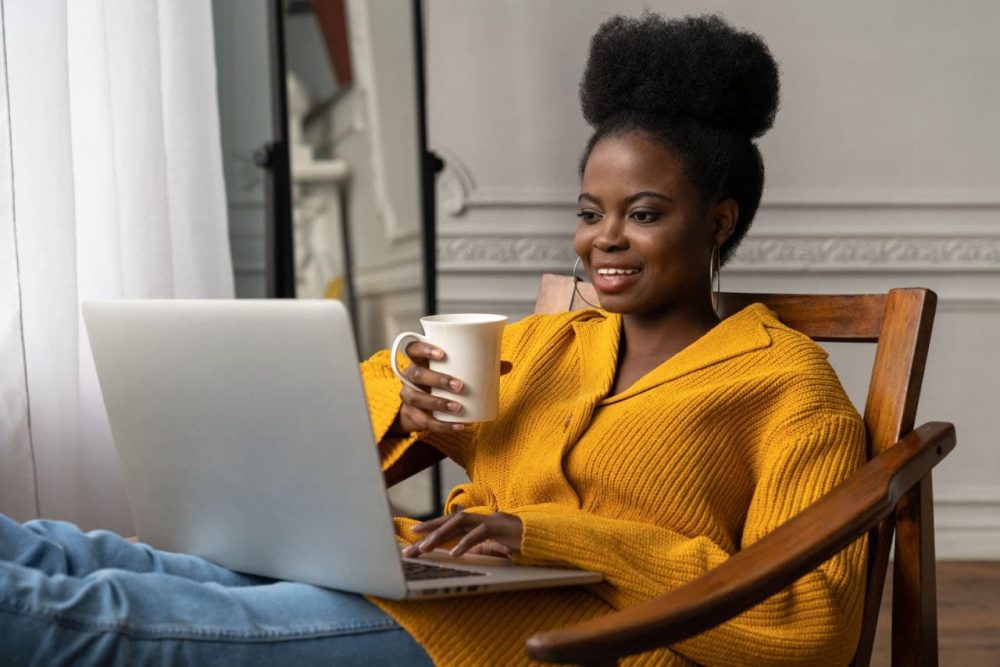 Are you seeking a way to make money from home in Nigeria? There are several ways to generate money online, and by reading this blog post for just a few minutes, you will learn these tried and true methods. The development of smartphones, which can virtually do everything, is one of the significant pillars of technological growth. 
Smartphones have significantly decreased the usage of PCs for simple functions such as surfing the Internet or reading documents. Things that would usually be completed on desktops may now be completed rapidly on mobile phones. This has turned phones into a valuable asset, especially with the advent of legitimate ways to earn money from your phone from anywhere.
Can you make money from home in Nigeria?
In Nigeria, anyone with a computer and access to the Internet may work from home. It's all about value on the Internet, what you have to give your target viewers. Most people are just interested in what you can offer to the table, regardless of your country of origin, religion, or qualifications. 
Suppose you have talents in content writing, graphic design, website building, coding, SEO, social media management, content marketing, and other areas. In that case, you may put them to good use and earn a consistent income. You can make money from home in Nigeria if you can read and write. You may also develop a career that you are pleased with if you have any soft talents.
Recommended: Check out our complete guide on how to start a dropshipping business in Nigeria from start to finish.
Advantages of working from home in Nigeria.
If you can make money from home in Nigeria, that in itself is already an achievement that many people dream of having. You may make money from home in Nigeria with only your computer and the Internet. You may supplement your income by working online. You may earn extra money online by devoting a few hours a week while working your 9-5 job. Working online, like other enterprises, does not need a significant amount of cash. Working online eliminates the need for unnecessarily high overhead costs such as transportation and office attire. You can experience true freedom and flexibility; working from home provides you with a level of flexibility that no other career can match. 
In our economy, money is the answer to many questions. People work hard for money, yet everyday occupations that take them away from home most of the time do not adequately reimburse them. Even if some people work on weekends, they can't claim the extra money in hand.
How to make money from home in Nigeria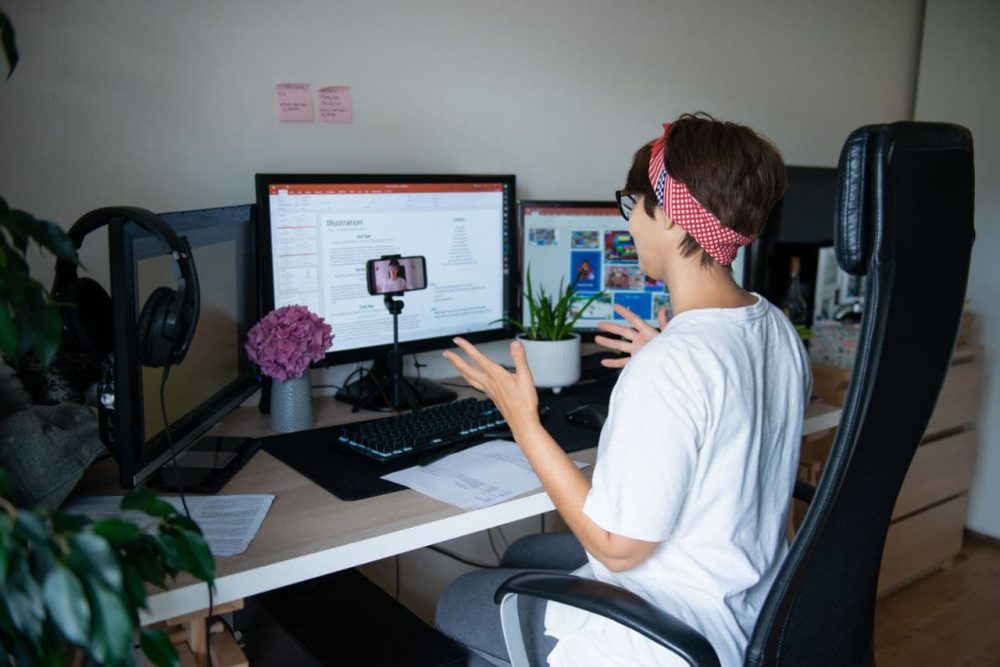 1. Become a Blogger
In Nigeria, blogging is still the most popular way to make money from home in Nigeria. This is Nigeria's most significant and most popular internet business, and anyone can do it. It might be about anything at this point. 
What is blogging?
Blogging is the process of maintaining a website that is based on relaying relevant information in a given field. A website that develops and publishes content about a specific topic regularly. It may be anything from entertainment to news, agriculture, business, politics, technology, employment, and sports. So, if you create a website today and write about technology, you're making a blog. In addition, your blog might generate revenue.
Anything goes, including news, politics, sports, animals, humour, and local tales. Anything may be the subject of a blog. You gain traffic to your blog after you start a blog. Then you may monetize your blog with Google AdSense, affiliate marketing, and other techniques. 
Is blogging profitable?
The great thing about blogging is that if you work hard and establish a solid foundation for your site, you can earn money while you sleep. You will notice money in your AdSense account when you wake up.
Although it's easy to start and cost-effective to blog, you have a lot of patience before you know the outcomes you want. You also need to know how to study and write. In the beginning, you have to construct a blog and then pick a couple of niches. You will then produce professional and fascinating articles.
2. Affiliate marketing 
This is a trustworthy technique to make money from home in Nigeria. You might consider that if you are strong at marketing or a competent salesperson. You need to think seriously about affiliate marketing if you have charisma and are an excellent conversation person. 
What is affiliate marketing?
The whole thing is to direct clients to items or services you do not have and then receive a fee for them. That's that straightforward. Let's assume you've got a blog or social media site about laptops that you publish.
How to make money with affiliate marketing
You can start making money right away by advertising all kinds of organizations, goods, services, and deals online if you have a solid social media presence or even a blog or website.
Nowadays, many individuals buy things online. You may tap into it and earn money through affiliate marketing. Commission Junction, Impact Radius, Linkshare, Jumia Affiliate, and Konga Affiliate are the most prominent affiliate networks.
Affiliate marketing is all about promoting items to others online, and you receive a fee if they buy via you. That's simple. You only have to discover and join an affiliate network. Then select to advertise the items. On your Facebook, Instagram, any other medium or blog, you may promote them.
3. Online tutoring
The education business is evolving. People are getting extremely busy, and they dislike the notion of attending fitness lessons. They would instead participate in online courses that provide ease and flexibility. 
How does online tutoring work?
By becoming a virtual tutor, you will conduct one-on-one tutoring sessions or organize Webinars to assist individuals with a variety of issues. Users can commercialize their skills by generating online learning materials for technical information on Nigerian websites like Tutors NG.
You may send an email to your followers every time you publish a new post. The message should include a link that takes the user to the video you submitted. Your followers will then view the lessons at their leisure.
You may use Nigeria's widespread internet connection to give online tuition. A Nigerian student can earn money quickly by assisting others in learning topics.
This is the most specific niche to enter. You might, for example, provide online video editing tutorials. Create a YouTube channel and upload your tutorials there.
Recommended: Check out our post on 20 Best Ways To Make Money In Nigeria As A Student [2021].
4. Become a virtual assistant
There is no limit to how much money you may make as a virtual assistant. However, the jobs you are allocated and the amount you are paid will differ from one customer to the next. 
One of the most feasible methods to make money from home in Nigeria is to become a Virtual Assistant (VA). Virtual assistants are individuals who assist businesses with administrative and technical tasks. VAs may work from any place because their work is done online. 
How do you get started as a virtual assistant? 
A laptop, Internet, and phone are all you need to get started as a virtual assistant. Customer service, content production, website maintenance, email management, and a variety of other tasks are all performed by virtual assistants.
Social networking, reserving accommodations for customers, data entry, organizing appointments, creating reports, and other tasks might be assigned to the virtual assistant. 
Perhaps you've been able to provide excellent service, you've become a valuable asset to the firm, and you're in line for a promotion to a more high-level position.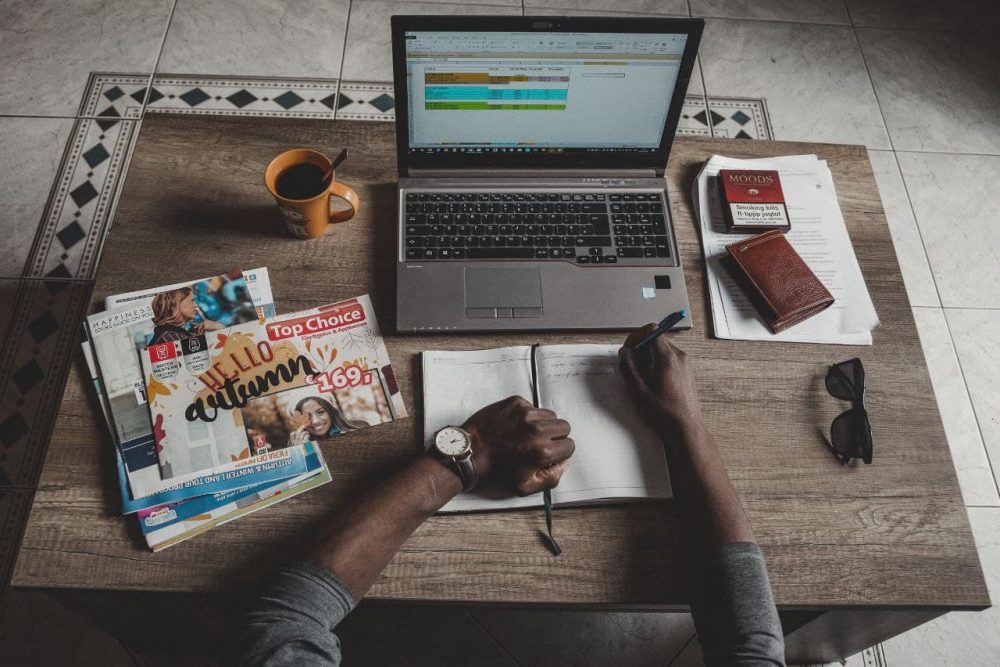 5. Offer software development services
The world revolves around technology, and as an IT student, you can make money from home in Nigeria by inventing new technologies. Furthermore, simply creating a website is insufficient. It would be best if you also learned how to promote yourself. You'll sell the program and make a significant profit once you find a customer. To create new computer programs that attempt to tackle human issues, you'll need to know how to program in a programming language.
6. Become a freelancer
If you have digital talents and want to make money online in Nigeria, you may sell them to those searching for them. Many people make thousands of dollars each year by selling their talents and services on the Internet. 
As a writer, web designer/developer, digital marketer, graphic designer, or even project manager, you may operate as a freelancer. There are many things you can perform online and be paid nicely if you have excellent Excel abilities.
How to get started with freelancing
You can become a freelance writer as a Nigerian. First, you must obtain suitable training on the job's requirements. Following that, you may sign up for various writing sites such as Upwork, Freelancer, or Textbroker, where you can locate possible clients. You'll also need a robust laptop and access to a dependable network. This online niche is appropriate for people who enjoy writing and have the time to do it.
In summary, freelancing might very well help you build a successful business. All you have to do now is market your talent to organizations or corporations searching for employees with your abilities, bargain, and go to work. Working as a freelancer allows you to work from the convenience of your own home. It is a massive industry with a market value of billions of dollars. This is something you should think about if you have the necessary skills. You may do it full-time and earn far more than the average Nigerian income.
7. Publish books online
Writing and publishing an e-book is one of the easiest methods to make money from home in Nigeria. If you're searching for a method to make money using the abilities you've learned, try publishing eBooks online. 
One simple, lucrative, but rare option to generate continuous passive money online is to publish an eBook on Kindle. Importantly, if you want your e-book to sell out and become a best-seller, you'll need to get it right when it comes to picking a marketable topic and appealing material.
Getting started
Okadabooks is a platform that allows you to publish books on the web quickly, efficiently and most importantly, for free. Not only books but also short stories, reviews or something worth reading. The best thing about Okadabooks is that it allows customers to pay for each published book they download or read. This implies that you will be compensated when people download or read any of your publications.
More than 60 percent of the entire online publishing business owns Amazon, the world's top online publishing platform. You may utilize Amazon to publish with a highly varied worldwide audience. Lulu is also another leading platform for self-publishers who wish to offer their knowledge by publishing a book. Lulu and Amazon are other viable alternatives for Okadabooks, an online publication platform in Nigeria.
8. Create an online course 
To teach an online course, you don't need any prior expertise as long as you're knowledgeable about the subject you're presenting as a course. In Nigeria, you may generate money by creating online courses. 
What are online courses?
People can learn skills and techniques for making money online through online courses. Assume you're skilled in graphic design, web development, business management, and other related fields. You may conduct a class and teach it to students all around the world. These individuals will purchase your course. 
Some online teaching platforms include:
You can quickly develop a course if you are a professional or expert in any subject. You make money from home in Nigeria by sharing information after people sign up to study. So, rather than hoarding information, share it and profit from it.
Recommended: Check out our post on 15 Lucrative Side Hustle Ideas In Nigeria [2021].