Are you expecting a baby? Congratulations! Having a baby is an exciting time and an important milestone in your life.
However, it also brings a host of financial considerations that need to be taken care of before the baby arrives.
One of the most important things you can do is to make sure that you have the right insurance policies in place to cover you and your baby during and after the pregnancy.
In this blog post, we'll look at 5 important pregnancy insurance policies that you need to know about and how they can benefit you and your family.
1) Maternity Leave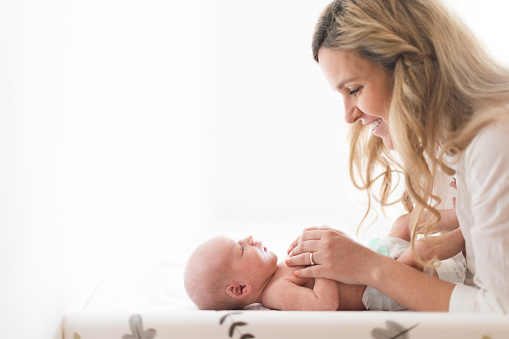 Maternity leave is an important part of any pregnancy insurance plan. It allows new mothers to take the time they need to bond with their newborns without having to worry about financial stress.
Depending on the plan, maternity leave can cover a percentage of a new mother's wages for a set period of time, allowing them to spend quality time with their new baby and not have to worry about being away from work for too long.
Most employers offer maternity leave plans, though the specifics may vary from job to job.
It's important for expecting mothers to know their employer's policy on maternity leave so they can plan accordingly.
In addition to maternity leave, some employers offer extended leave, allowing new mothers more time to adjust and bond with their newborn before returning to work.
It's important to note that many countries have laws and regulations in place regarding maternity leave, so it's always best to research the policies in your country.
This will ensure that you receive the support and protection you need when you are taking time off to welcome your new little one.
2) Maternity Benefits
When it comes to planning for your pregnancy, one of the most important considerations is figuring out how you will manage the financial implications. Maternity benefits can help you cover some of the costs associated with pregnancy, birth and postnatal care.
Maternity leave is an important benefit that allows you to take a certain amount of time off work to have and care for your baby.
Depending on the laws in your state or country, you may be eligible for up to 12 weeks of maternity leave, although in some cases this may be extended.
Some employers may offer additional paid or unpaid maternity leave, so it's worth checking with your employer about their policies.
Maternity benefits also include insurance coverage for childbirth and postnatal care. Most health insurance plans provide coverage for prenatal checkups, labor and delivery, and some even cover the cost of a breast pump or other related items.
It's important to check with your insurer to find out what specific coverage they provide, as well as what other costs you may need to cover yourself.
If you are self-employed or do not receive any type of employment benefits, there are several private insurance providers that offer maternity coverage.
This type of coverage usually provides financial assistance for medical expenses associated with childbirth and postnatal care, including hospital bills, medications, and tests.
Overall, understanding the different types of maternity benefits available to you is essential for ensuring that you are adequately prepared for the costs associated with your pregnancy.
3) Health Insurance
When you become pregnant, it's important to make sure you have the right health insurance coverage in place.
Depending on your health plan, you may need to switch from your current coverage to a plan that covers maternity care.
Many plans provide comprehensive maternity coverage, including doctor visits, ultrasounds, lab tests, hospital stays, and medications.
However, you should also make sure that your plan covers any complications that may arise during pregnancy.
It's important to note that some plans don't cover any maternity costs or may require you to pay out-of-pocket expenses.
You should review your plan thoroughly to ensure you're getting the coverage you need. If you're uncertain about your coverage, contact your health insurance provider for more information.
You may also want to consider purchasing a supplemental maternity insurance plan. This type of coverage is typically offered through private insurers and provides financial protection in the event of an unexpected pregnancy complication.
These policies typically provide benefits such as additional hospital fees and doctor visits, as well as reimbursements for travel and prescription drugs.
4) Life Insurance
Life insurance is an important consideration for pregnant women and their families. If something were to happen to the pregnant woman, the family would have to bear the financial burden of medical costs, funeral expenses, and lost income.
Life insurance can provide a form of financial security in the event of an unexpected tragedy.
Most life insurance policies are issued based on the age, health, and lifestyle of the person insured. Pregnant women should understand that any existing life insurance policy may not cover their pregnancy, as certain conditions may render them ineligible.
In some cases, a pregnant woman may be able to purchase a new life insurance policy, however this should be discussed with the insurance company.
Some types of life insurance policies may provide additional benefits for pregnancies and children.
These benefits vary by company and policy type, so it is important for pregnant women to research their options thoroughly.
It is also important to consider any other debts or obligations that the family may have, and how life insurance could help cover those costs in the event of a tragedy.
Life insurance is an important part of planning for a family's future. Pregnant women should make sure they understand their policy details and any changes that may need to be made due to their pregnancy.
Taking the time to review life insurance policies can help ensure that families are provided with the financial protection they need.
5) Disability Insurance
For pregnant women, disability insurance can provide financial support if a woman is unable to work due to her pregnancy or childbirth.
The specifics of disability insurance policies vary by provider, but in general they provide benefits for medical conditions that render the insured unable to work.
Pregnancy-related disability insurance policies usually include coverage for lost wages and other related costs associated with pregnancy and childbirth, such as doctor visits and medical bills.
It's important to remember that many standard health insurance policies do not cover maternity-related costs, so if you are pregnant and planning to be off work for any length of time, it's important to consider investing in a disability policy that covers maternity-related expenses.
Disability policies are available through private insurers, but there are also public programs that provide coverage, such as Social Security Disability Insurance (SSDI).
It's also important to keep in mind that many disability policies have limitations on what types of pregnancy-related conditions are covered, so be sure to read the fine print and determine if the policy you're considering will cover your specific needs.
Additionally, it's important to understand the timeline for filing a claim and how much coverage you can expect.
Overall, disability insurance can be an invaluable resource for pregnant women who are unable to work due to their pregnancies or childbirth.
It can provide financial stability during an uncertain time and give them peace of mind knowing that their family's finances are taken care of.
Conclusion
When it comes to pregnancy insurance, it's important to consider all the options available. Maternity leave, maternity benefits, health insurance, life insurance, and disability insurance are all important types of coverage to look into and understand.
By taking the time to research and compare the different policies and plan offerings, you can make sure that you have the best coverage to fit your needs and budget.
When you are expecting a baby, having the right insurance in place can give you peace of mind knowing that you and your family are protected should something unexpected happen during pregnancy.