If your Xbox gift card code is scratched off, the best way to recover the gift card if it has a scalable barcode is to scan the gift card with the Kinect camera on your Xbox One, but if the card does not have a barcode, then you should contact Xbox support at https://support.xbox.com/contact-us and they will help you recover the gift card
There is no need to panic, there are still options for you to exploit in redeeming your gift card. While your Xbox gift card code might be damaged, the card itself isn't entirely useless.
By following the instructions and tips highlighted in this article, you will be able to safely redeem your card. Sit back and relax as we dive into the main points of this article.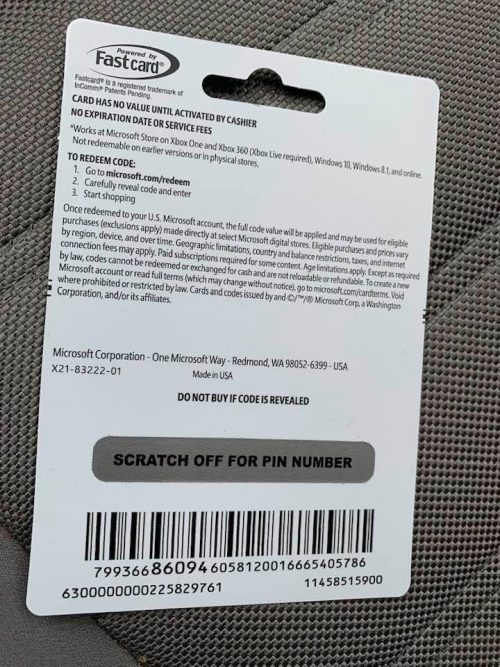 How to Recover: Xbox Gift Card Code Scratched Off
In this section, we will be exploring the various ways /method that can be employed when you wish to redeem a scratched-off Xbox gift card. Let's dive right in.
1. First Five Code Digits
If the first five digits are still visible, you are in luck. You might be able to redeem it with just the first five digits of your gift card. On the Xbox console, enter the first five digits of the code in the "Redeem Code" area. When prompted to confirm that you want to use the code to redeem it, click "Yes" after entering the code.
2. Contact Customer Care
Contacting customer care is another option you can take advantage of. When you contact customer care, you will need to prove that you are the owner of the gift card. This is where you will need your gift card receipt. In the absence or availability of a receipt, you might also be asked to send a scan of the gift card.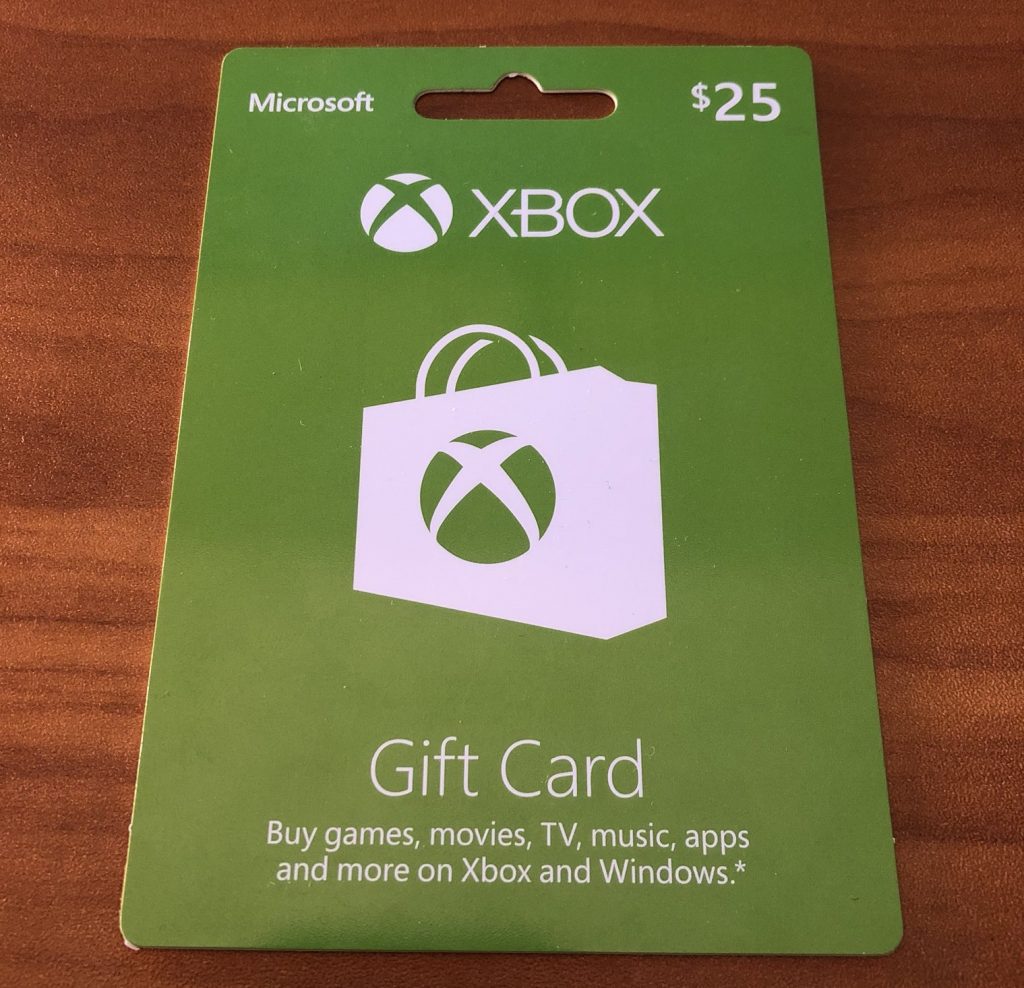 3. Scan The gift Card To Redeem
You can use your Xbox One's Kinect camera to scan gift cards that have scannable barcodes. Xbox can recognize and activate the membership or gift card using only the information included in the bar code. These barcodes are absent on certain cards, though.
4. Return The Card To The Store
Did you purchase the gift card from a physical retail shop? You will need to revisit the store. If you return the gift card alongside the receipt to the store you bought it from, you might be able to get a refund or replacement. They might also be able to give you instructions on how to redeem your gift card.
Why is Your Xbox Gift Card Now Working Online?
In this section, I will be highlighting some reasons why your Xbox gift card might not work online.
1. The code has expired.
Generally speaking, once a code has expired, you won't be able to redeem it. Request a new digital code if you believe the mentioned expiration date for your code is incorrect or if the date has not yet passed. Contact customer care to learn more.
2. The Code Has Already Been Redeemed
You can speak with the support staff on your Microsoft app or website to get more information and to have the problem fixed if your card indicates that it has already been redeemed.
You must, though, be certain that a third party has not obtained access to your gift card and spent it in your place. Before contacting customer assistance, check your account balance and make sure.
This typically appears when an incorrect code is entered. Recheck the code before attempting it once more. A single incorrect character renders the card invalid because the characters are typically case-sensitive. As you enter the codes, make sure you are thoroughly checking them.
4. Code Not Found Error
Make sure you're typing the code's entire 25 characters accurately if you're receiving a "code not found" error message. Requesting a new code is necessary if you continue to receive the same message. You can simply contact customer support to get it sorted out.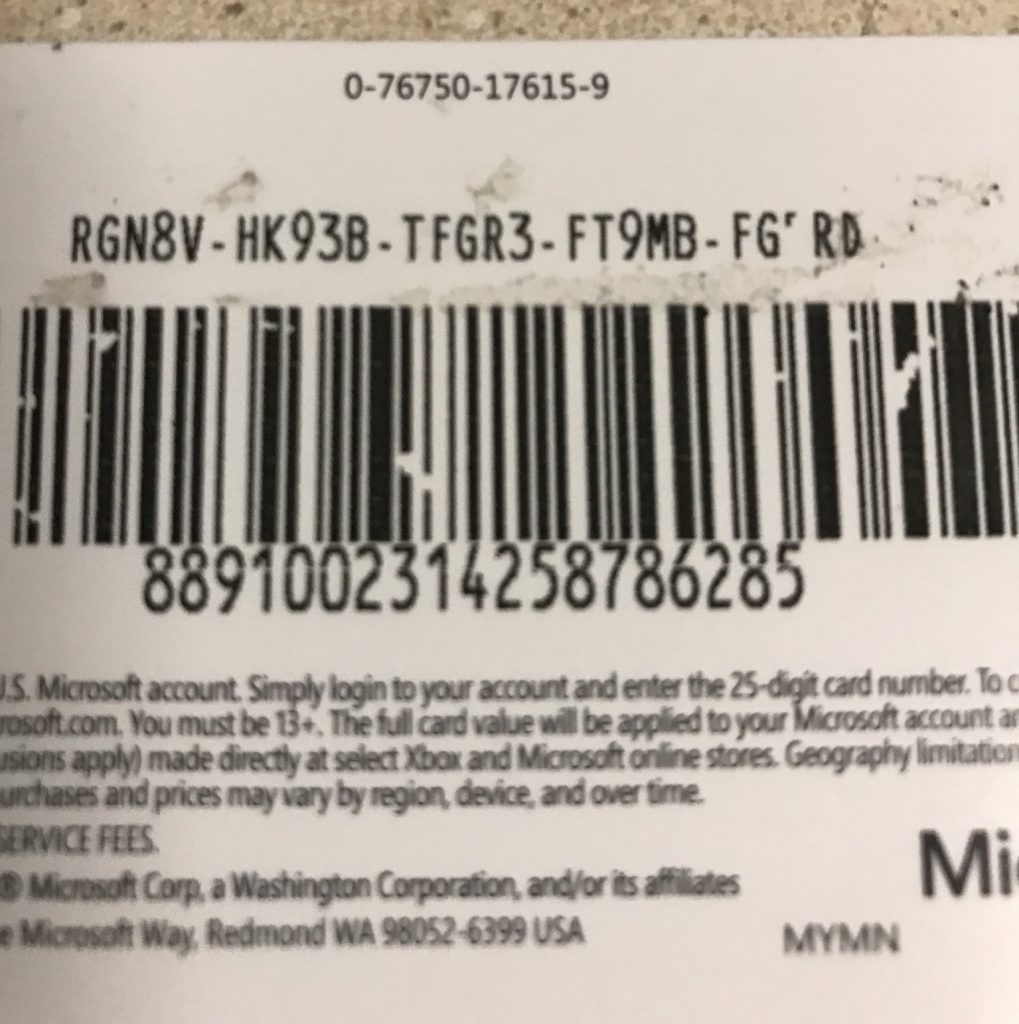 This simply means that you have a genuine digital code, but the store has not yet activated it. If you encounter the warning "This code is not yet active" when you attempt to redeem your card, all you have to do is pay the retail store a visit. The retailer will then be able to activate the card for you.
6. The Code Doesn't Match Your Region
You won't be able to use the code since it was bought for usage in a different country or region than the one your account is now configured for. If you bought this code, try asking for help from the merchant you bought it from.
If you received this item as a gift from someone who doesn't reside in your country or region, ask them to check in to their order history and choose Cancel item. They can then resend the code using the nation or area that corresponds to the one on your account after they've done so.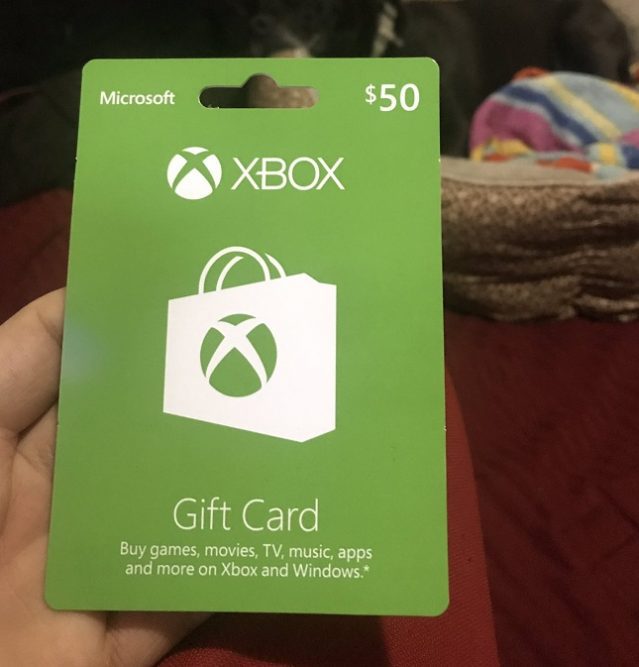 How To Activate An Xbox Gift Card Online
Redeeming your Xbox gift card can be done in a variety of ways. We will be highlighting the different methods in this section.
How To Redeem The Xbox Gift Card On The Xbox Website
Visit the Xbox.com website and click "Sign in;
Log into your Xbox account and select Redeem Code from the drop-down menu that displays when you click on your profile picture;
Choose the Redeem code option.
Enter the 25-character code, select Next, and then confirm One Final Time.
How To Redeem A Gift Card Or Code For Your Microsoft Account
Go to the taskbar on your Windows 10 device and choose Microsoft Store.
Choose the "see more" menu in the Microsoft Store. On the top right side of the page, near the search box, is where you may find it.
To redeem a code, sign in to the Microsoft account you wish to use to redeem the code if you aren't already logged in.
Select Redeem after entering the 25-character code. Hyphens are handled by the system, so don't worry about them.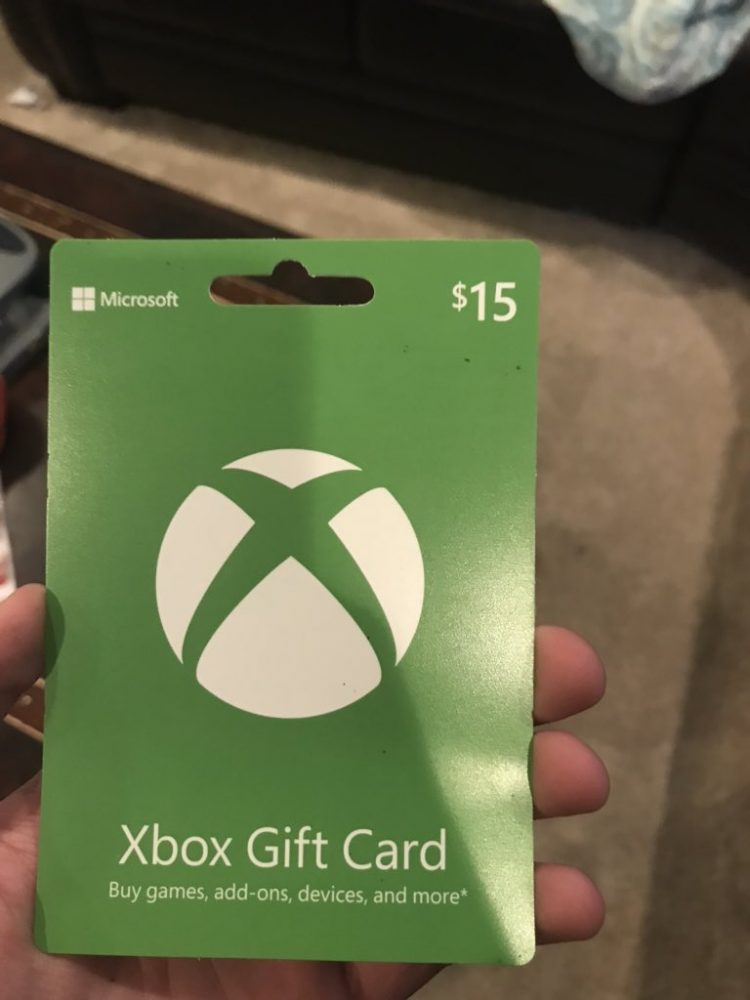 How To Redeem Your Gift Card Code On The Xbox App For Windows
After pressing Start, type "Xbox" into the search box.
Open the Xbox app by selecting it from the list of results.
In the top left corner, click your avatar, then click Settings.
Under Redeem a code, click Redeem.
Enter the 25-character code, choose Next, and then follow the instructions.
How To Redeem Your Gift Card Code On Your Xbox 360 Console
To open the guide, press the Xbox button.
Make your choice. Apps & Games
Deciding on Redeem Code
Put in the 25-character code, select Next, and then double-check your entry once more.
Check your order history to see if your card or code was used. Look for the date on the Order History page when you used the card or code to see the order number and the method of usage.
Can You Use A Gift Card If The Pin Is Scratched Off?
Can you redeem an Xbox gift card without the pin? Yes, you can use gift care if it is scratched off. Apart from using the pin code of your gift card, there are other ways to redeem it. Some of these other ways include the methods listed below.
You can redeem your gift card by scanning its bar code (if there is one).
Calling customer support will be of help as they can either help you redeem the card or give you a replacement.
To redeem a damaged card or get a replacement, you can visit the store where you bought the card.
We have been able to highlight some tangible solutions to your gift card issues. By using any of the methods listed above, you can either redeem your card or get a replacement card altogether.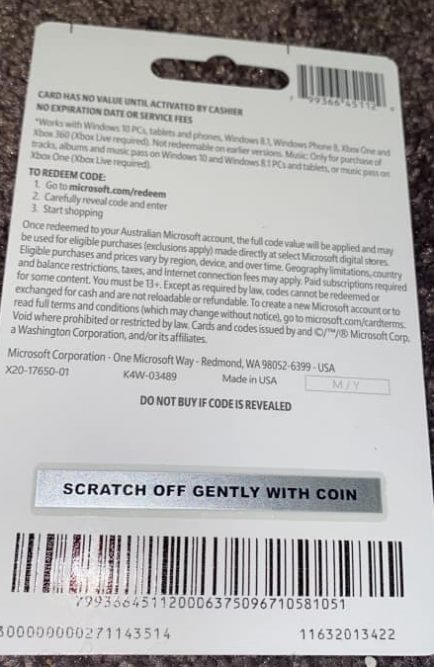 Can I Check My Xbox Gift Card Balance Without A PIN?
Can you check a gift card without the PIN? Yes, you can check your Xbox gift card balance without a pin. All you need to do is place a call to the Xbox customer support center or visit a retail store.
How To Check Gift Card Balance In Stores
To check your card balances, you can go to a retail store.
To get the addresses of the stores in your area, use Store Locator.
The zip code or state name must be entered in the search area before clicking "Search."
Select the closest store location from the results to visit.
How To Check Your Gift Card Balance With Customer Service
Utilize this approach if you need customer service assistance for a balance check.
To contact customer assistance online.
You must pay close attention to the customer support guidelines.
For card balance inquiries, you must select a helpline extension.
Next, enter your card number and wait.
Your gift card balance will be shown to you.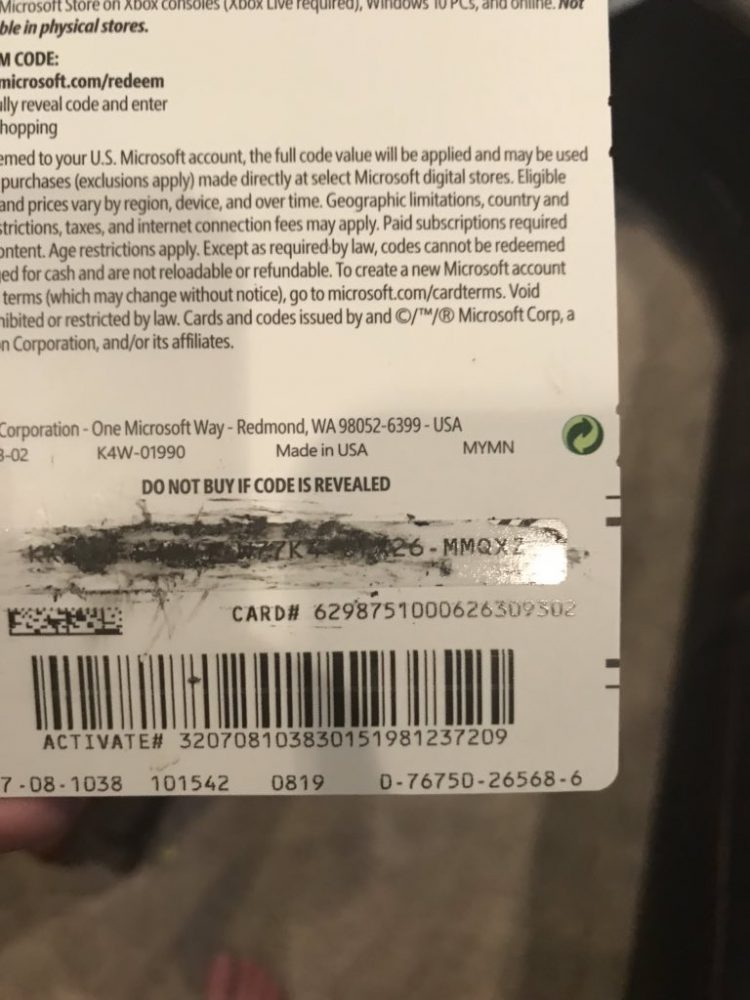 How Do I Redeem an Xbox Gift Card with A Barcode?
Any printed Xbox One gift card, giveaway, or other QR code that comes with a promotion can be redeemed using Kinect. If you want, you may still manually enter the code.
Give the voice command "Xbox, Use a Code" to the Xbox Kinect. By doing this, you can use the Kinect to see the space you're in. Hold up the retail code, which will be a QR code that you bought from a retailer like Target or GameStop.
The Kinect will instantly read and redeem the QR code for the program you have purchased if you hold it near enough to the camera. The download will then begin.
Where Can I Use an Xbox Gift Card?
The Xbox and Microsoft cards function identically. Your balance can be used at the online Microsoft Store, on Windows, and on Xbox after being redeemed on your Microsoft account.
You may purchase the most recent Surface, Xbox, and accessory releases, as well as games, movies, and TV shows. For gamers and entertainment enthusiasts, an Xbox gift card is a very practical and adaptable present.
Children can use Xbox gift cards to control their spending on video game accessories and in-game purchases, while adults can use them to prevent access to their credit cards from Xbox consoles.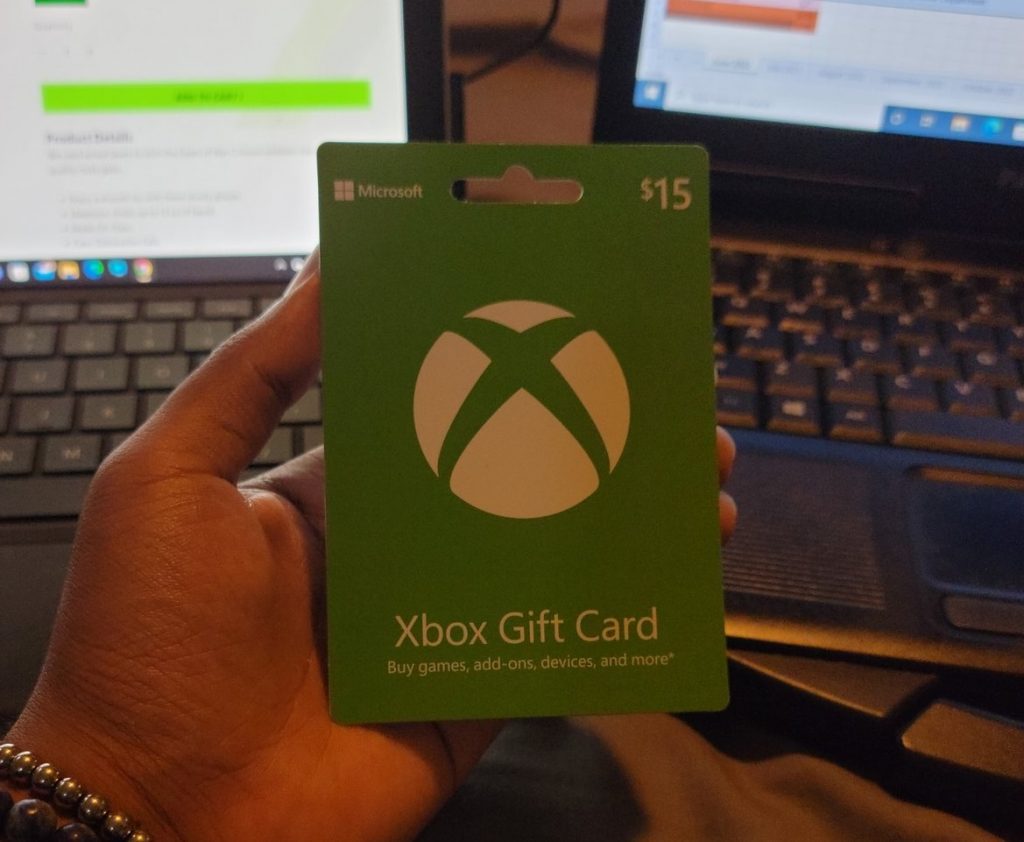 Where can I buy an Xbox gift card?
Microsoft, Amazon, and other merchants sell digital Xbox gift cards that may be instantly redeemed online. When you make a purchase in the Microsoft Store, you'll get an email with a gift code that you can use to send the present to the receiver.
Any entire dollar sum between $1 and $80, or a greater amount of $85, $90, $95, or $100, is available for selection. Retail establishments also sell physical gift cards in denominations of $15, $25, $50, and $100.
How Long Is An Xbox Gift Card Valid For?
Xbox Live cards expire within a space of 12 months, but Xbox Live codes do not. Typically, the card's actual surface has an expiration date.
The reason why Xbox gift cards expire is so that recipients will utilize them as soon as possible. People might keep them for a rainy day or use them to purchase pricey items if they didn't expire. The business anticipates that by setting an expiration date, customers would use them more rapidly.
FAQ
How can I activate a gift card for Xbox at home?
Find the activation code on the back of the Xbox gift card to begin the activation process at home. Enter the code at xbox.com/redeem code after that. After entering the code, click "Redeem" and adhere to the on-screen directions to activate the card.
Why is my Xbox code not working?
For a few different reasons, you might not be able to redeem your Xbox code. It is possible that the gift card has been used. Make sure you're typing the code correctly if you're positive it hasn't been used before.
Can you self-activate a gift card?
Activating a gift card yourself is possible. You'll need the gift card's PIN number to do this. This number can be found on the gift card's packaging or on the back of the card. Visit the gift card activation website and follow the steps after you have the PIN code.
How can I get a gift card for Xbox refunded?
The Xbox gift card refund policy is typically printed on the back of the real card if you have one. You should review the terms and restrictions attached to your gift card if it is an electronic one.
Conclusion
I hope the contents of this article have been of help to you. This is where we draw the curtains on this topic. With the points we have highlighted, we can come to the conclusion that even scratched Xbox gift cards can be redeemed.