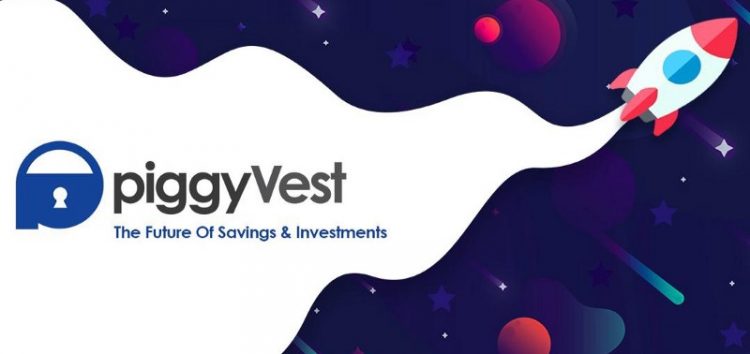 When it comes to developing healthy habits, saving is one of the best ones to adopt. While saving is important, investment takes us a step further by making our money work for us. With a platform like PiggyVest, you can achieve both goals. The aim of this PiggyVest review is to help you see how much of a difference this platform can make in your life.
What is PiggyVest?
PiggyVest is a platform that allows you to manage your money by saving and investing, at the same time. Compared to banks, Piggyvest give their customers generous interests rates.
PiggyVest was founded by a group of creative minds, namely; Odunayo Eweniyi, Somto Ifezue, and Joshua Chibueze.
Although they started as Piggybank, after rebranding, they became. As a brand, they have experienced sustainable growth over the past few years. After almost 6+ years in operation, this saving platform has gathered over 2 million users from all over the country.
Is PiggyVest Legit Or Fake?
After having different experiences with various scam platforms, it is only natural to be wary of an initiative that seems too good to be true. Many scam platform do an awesome job at appearing to be as legitimate as possible.
However, PiggyVest is not in this class. You can put you mind at ease because they are legit. Their platform has helped a lot of Nigerian manage their funds better and make smart financial decisions.
Their services go way beyond savings. By utilizing their services, you can also take advantage of many investment opportunities listed on the app. This allows you to make passive income on the go.
PiggyVest and security
Now, you might be wondering, Is my BVN safe with Piggyvest? Are my bank details secure? Not to worry, PiggyVest is a secure platform that takes the security of customers funds seriously.
Your BVN is safe with Piggyvest and fraudsters won't have access to your funds or details. Your BVN is only required as a means of confirming your identity. This helps to provide a good amount of security to all your accounts.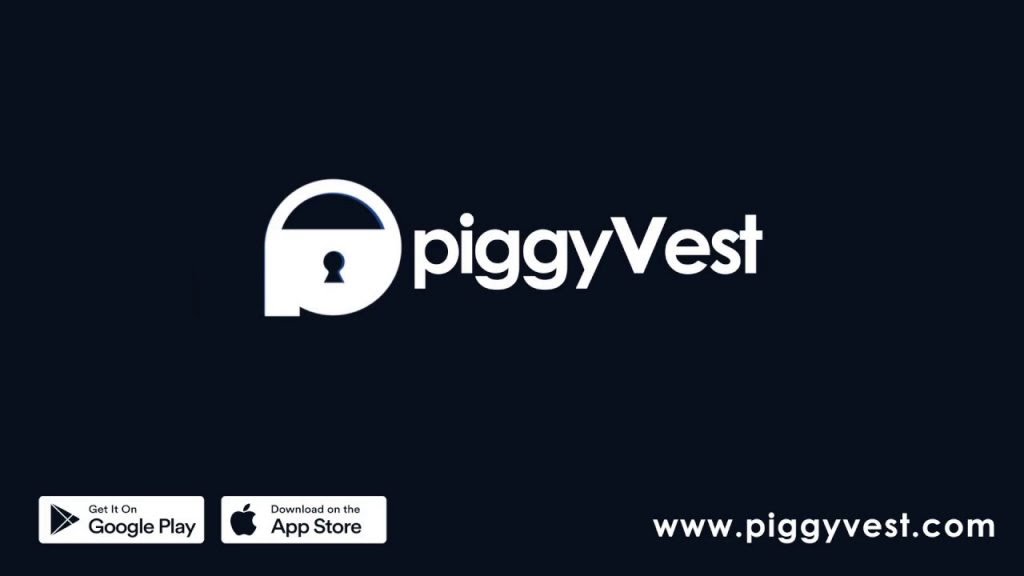 Benefits Of Using PiggyVest – PiggyVest review
Downloading the PiggyVest app offers you a number of benefits. Some of them include.
1. Save at ease
With PiggyVest, you are able to follow the savings culture more diligently. Unlike saving in your bank account where you have very easy access to break your routine, PiggyVest is different.
Although you have access to withdraw you money whenever you want, it comes at a small penalty. This helps to promote disciple. With this potable and user-friendly app at your disposal, you can also save towards a goal at your own pace.
2. Emergency needs are settled
Expenses present themselves every now and then. Not all of them are planned for. Saving allows you to cater for your responsibilities, no matter how they present themselves. No doubt this will help you live a better life with more freedom.
3. Automated saving
With the autosave feature, you can save no the goal within specific intervals without monitoring the app by yourself. All you have to specify an amount and it will be deducted from your debit card and saved in your PiggyVest. With this, you will be able to reach your savings and financial goals even faster.
4. Quick savings top-up
The app allows you to easily deposit money from your card into your PiggyVest on the click of a button. This is made possible by the quicksave option. With this feature, you can add funds to your Piggybank savings when ever you want without restrictions. No each deposit, you can add up to N200,000, and more than ones in a single day.
5. Dedicated customer service
They have an active customer service that is always ready to attend to whatever issues that might come up. Although there will be little or need to, you can reach out to them whenever you see need to.
6. Swift withdrawal
Saving is good and all, but can you get your money out once it goes in? Yes! You can, along with your interest too. PiggyVest is a legitimate and licenced platform recognized by appropriate legal and financial governing bodies. With them, your funds are safe and secure. They is no delay between when you request for your payment and when it reaches your account.
Drawback Of Using PiggyVest
With this PiggyVest review, we hope to uncover both their positive and negative attributes. When it comes to disadvantages of using this platform, there isn't much to be afraid of.
However, there is one is one inconvenience. When users break their savings commitment on their account by asking for withdrawal, 5% fee is charged. This is done to prevent unnecessary withdrawals by users.
Piggyvest Saving Options – PiggyVest review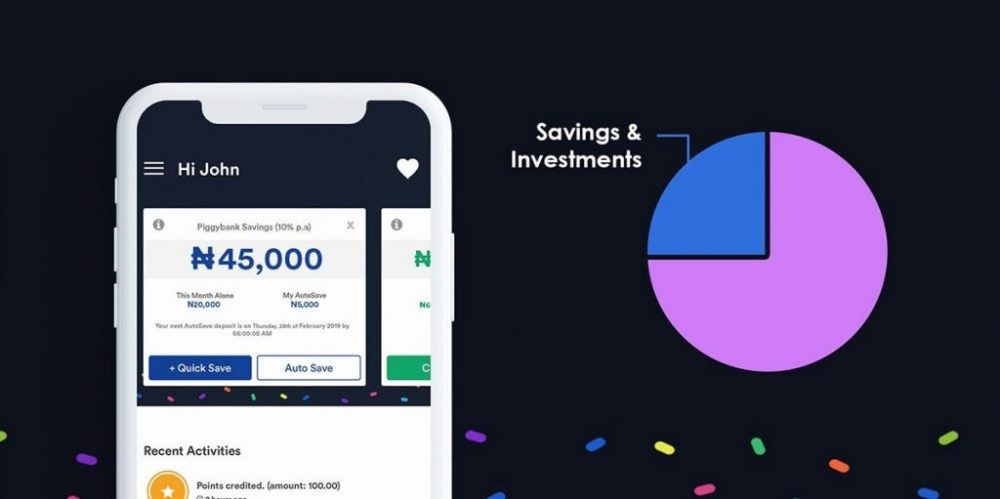 When it comes to providing financial services, flexibly is key. PiggyVest understands this key concept, this is why they allow their customers to save in three different ways. This PiggyVest review will not be complete without covering the savings options. These methods include the following:
Piggy and
Safelock
Target saving
These savings methods have their different features especially in terms of the interests associated each of them. You goal of saving at your own pace will finally be achieved. With these diverse options to pick from, you can find the one that suits your saving style the most.
1. PiggyVest
Their system gives the option of saving your money in the main PiggyVest account. This savings option has a few conditions that make it preferred by some PiggyVest users.
This savings plan is quite simple. It is designed to help you save your money in the scenario where you just a place to drop your money for a period of time. On this plan, you are allowed to make a withdrawal on your savings, once in the space of every 3 months.
You can also take advantage of the autosave feature with this plan. This removes the stress of making a deposit manually at every point in time. Interest rate on this account can reach up to 8% per annum.
2. SafeLock
Specifically designed to help you stay disciplined until you reach your goal, you can depend on this savings option.
Its fixed nature allows you to pay a specific amount upfront, just like a fixed deposit account offered by banks.
After you deposit your funds into your safelock account, you are allowed to lock them in the account for a number of days, usually a minimum of 10 days.
With this savings plan, you are eligible to around 12.5% interest per annum. With PiggyVest offering an higher savings interest than most banks, it is obviously a better choice.
3. Target Savings
Some of our goal require a good amount of funds to be achieved. With target savings account, we can identify these goals and save towards them. This account type allows users to keep money in their Piggyvest until an appointed time.
No matter how big or small your goal is, PiggyVest can facilitate your savings. It is particularly useful when it is a long term goal.
This account allows you to save both as a group and as an individual. Unlike the PiggyVest option, with the savings plan, you earn up to 8% per annum in interests.
How Does Investify Work? – PiggyVest review
As part of this PiggyVest review, we have to cover the specifics of their investment services. The PiggyVest platform allows you to take advantage of Investify. With this feature, you are allowed to make low and medium risk investments across various industries.
Rest assured, the investment opportunities on PiggyVest have all good under the scrutiny of their experts and they are equally legitimate.
Interest rates on Investify may go as high as 25% in some cases, depending on the investment opportunity in question.
When you realize interest on Investify from any of your investments, they are paid into your PiggyFlex account. According to the agreed payment time.
To invest with investing, the steps you need to follow are very simple and straight forward:
1. Step One:
First, all you have to do is create an account. Steps involved are easy to follow and your account will be activated in no time.
2. Step Two:
Next, all you have to do is deposit into your account. You can deposit any amount from as low as N3000. Most investments start from this minimum threshold. It is designed to allow more people to take advantage of this opportunity.
3. Step Three:
With your account funded, all you have to do next is look for the investify section on your PiggyVest app. It is quite easy to identify.
4. Step Four:
When you find the investing section, all you have to do is look through all the available investment opportunities listed by them. After reviewing each investment initiatives, you can easier invest at the push of a button.
Flex Naira – PiggyVest review
What is flex Naira? And how does it work?
As the name implies, Flex Naira is a product by PiggyVest designed to make life easier for you. For many Nigerians, flexing is somewhat of a long shot considering the nature of lifestyle.
PiggyVest seeks to negate this disadvantage by creating a medium that makes it possible.
Flex Naira is a flexible savings wallet that collects interests earned from every other PiggyVest feature. The interest rate on this Flex Naira is 10% per annum.
As a user of PiggyVest, get interest from any of these sources within the app.
Piggybank savings
Target savings account
Safelock savings account
Investify
However, one important rule applies using this account, which is, you are only allowed to make a withdrawal once every ten hours, with a maximum of four withdrawals.
It is important that you are aware of the fact that, once you exceed this maximum, all your interests on Flex savings will be inaccessible. In other words, lost. In order to not lose your interests, you can easily fund all your other accounts from your Flex Naira account.
Flex Dollar – PiggyVest review
In more ways than one, PiggyVest proves that they are willing to offer true flexibility to every class of customers they receive.
With Flex dollar, saving, investing and transferring funds in dollars can be done swiftly with ease. You can make withdrawals from your
Flex Dollar wallet in either Naira or Dollars.
Interest rates is something of interest when dollar is mentioned, however, it is not particularly specified.
Interest rates are based off market behaviour. Being able to carry out activities and transactions with your dollar saves you the stress of having to exchange to Naira.
Funding your Flex Dollar account can be carried out easily from your Flex Naira wallet or your bank card. Deposits from as low as $1can be made. On your Flex Dollar Account, you can make up to 6% interest rate per annum.
How does PiggyVest generate revenue? – PiggyVest Review
Considering the very favourable interest rates they provide, you must be wondering how they generate their revenue. PiggyVest generates its revenues majority from managing their customers asset.
When users save, part of their money are invested by Piggyvest. The interests from such investments are then given back to the users. Some of those returns are also retained by PiggyVest.
Conclusion – PiggyVest Review
PiggyVest is an awesome improvement from saving with our bank accounts or using little wooden boxes. This digital wallet has open us to a new world with many possibilities.
After downloading this app on your smartphone, you can begin your financial journey in an all-new and exciting direction. I hope the PiggyVest review has helped you a great deal in making the right financial choice.