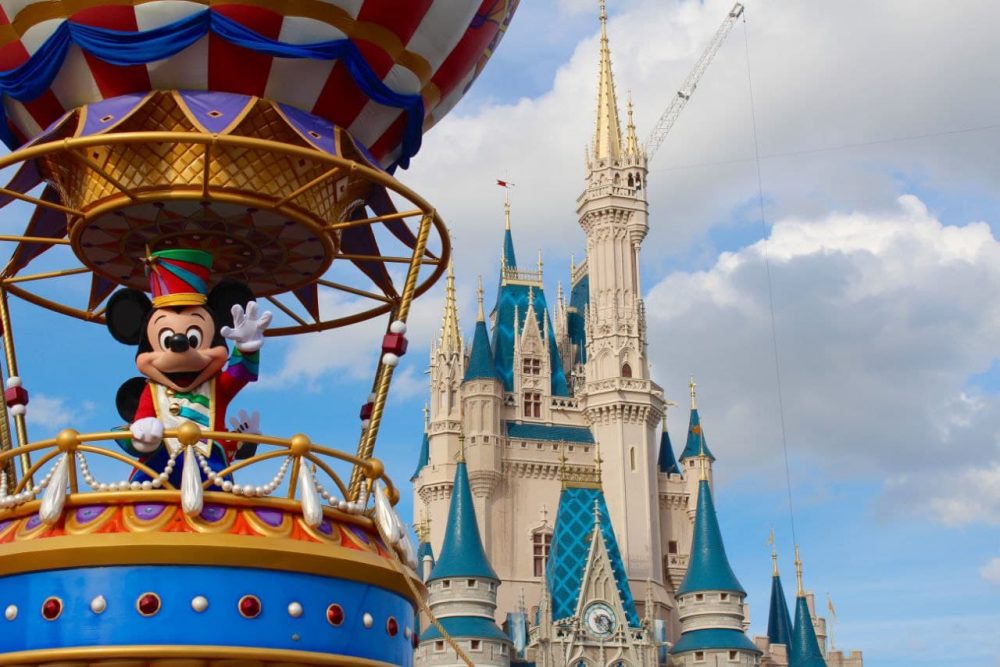 How much does Disney make a day? Just like me, you might also be interested in the finance aspect of the Disney world franchise. We will be looking into all the important numbers that keep this entertainment giant running in this context. In this article, we will be addressing all your questions that concern "How much does Disney make a day?" and more.
How Much Does Disney Make A Day?
According to staista.com, the Global revenue of the Walt Disney Company was $67.4 billion in the financial year 2021 which means Globally in 2021 Disney made $185 Million Daily.
Disney makes $5.2 billion in revenue every month. The company has a market cap of $169.6 billion, and it earned $64.9 billion in revenue last year alone—an increase of 3% over the previous year's revenues. In addition to their theme parks, which are extremely profitable, Disney also owns ABC Television Networks and ESPN networks, as well as Pixar Animation Studios and Marvel Studios. They also own Lucasfilm Ltd., which was purchased in 2012 for $4 billion!
With so many properties under its belt, it's no wonder that Disney is one of the most successful companies in the world today.
Many bizarre Disney inquiries have surfaced throughout the years. Not a bad set of questions. Some are amusing, some are bizarre, and yet others are just insane. There is a lot of detail around the question of "How much does Disney make a day", read our short but detailed guide to learn all you need to know.
We've compiled a list of these and other questions if you're looking for answers as well! Of course, if you have any questions, we're always delighted to answer them.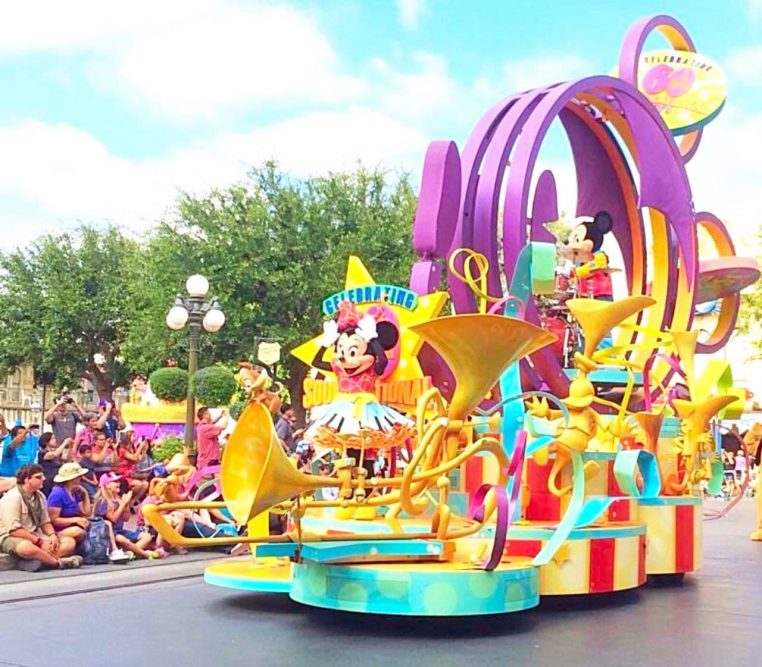 How Much Profit Does Disney Make In A Year?
In the financial year 2021, the Walt Disney Company made a total revenue of 67.4 billion U.S. dollars, up from 65.4 billion in 2020.
From 2010 to 2013, the company's revenues in North America, Asia Pacific, Latin America, and other continents rose yearly. However, revenues in Europe have fallen somewhat, from 6.55 billion in 2010 to 6.18 billion in 2013. North America saw the largest rise in sales, jumping from around 28.28 billion in 2010 to 34.02 billion in 2013.
In 2020, the Walt Disney Company had global revenue of 65.04 billion dollars. The firm made the most money in the North American area, according to different geographic regions. The combined revenue of the United States and Canada was roughly 34.02 billion dollars. The income from Europe, on the other hand, was just about 6.18 billion dollars.
How Much Does Disney Make A Month
Walt Disney Co., the world's largest media and entertainment company, generates more than $6 billion in revenue every month. In its fiscal year ending September 2021, Disney's revenue totaled $67.3 billion, with an operating income of $3.6 billion.
In 2016, revenues rose to $55.6 billion but operating income decreased slightly to $12.0 billion due to a decline in theatrical performance licensing and home entertainment sales during the year's second half when compared to the same period in the previous year (2015).
How Much Does Disneyland Make In a Day
Disneyland Resort Theme Parks generated $4.4 billion in revenue in 2021, which comes down to about $19 Million Daily. With nearly 18.3 million attendees, the average paid attendance rate was $240.86 per person while the average guest spending was $61.30 per person.
The main drivers of growth were increased guest spending at Walt Disney World and Disneyland Resorts, partially offset by lower attendance across all parks.
Overall, it's safe to estimate that Disneyland earns at least $13 million per day while Walt Disney World is likely to make twice that much at $25 million daily.
Walt Disney Company Overview?
The Walt Disney Company is a well-known media and entertainment company based in the United States. It was established on October 16, 1923, as a worldwide media business.
The Walt Disney Studios complex in Burbank, California, serves as the company's headquarters. This company's mission is to use the power of exceptional storytelling to amuse, enlighten, and inspire people all over the world. considering the nature of this company, the question 'How much does Disney make a day?" is warranted.
The Walt Disney Company operates in various sectors, including media networks, theme parks, studio entertainment. So, how much is this globally diverse entertainment conglomerate worth?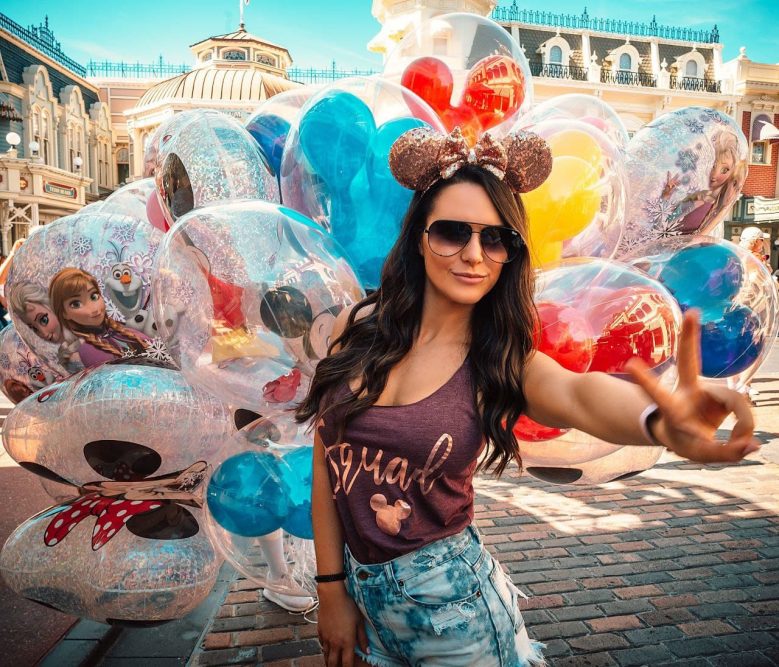 How Much Cash Does Disney Have in total?
By year end 2020 Disney reportedly had $201.55 billion in cash reserves
According to Statista, The Walt Disney Company's parks and resorts sector earned total sales of 16.5 billion US dollars in 2020, a reduction of roughly 10 billion from the previous year. Its most profitable division was its media networks, which brought in 28.39 billion dollars in revenue in 2020. This is a considerable increase above the 16.21 billion dollars in income earned in 2009.
The Walt Disney Company's total assets were valued at 201.55 billion dollars in the United States. The second-largest revenue source was parks and resorts, which brought in a total of 16.97 billion dollars. It's a hugely popular segment: Disney's parks rank first through ninth in the world's most popular amusement and theme parks. With 20.49 million visitors in 2015, the Magic Kingdom Park in Bay Lake, Florida, came in #1.
The Walt Disney Company's media networks, such as ESPN, Disney Channel, Hulu, and the ABC Television Networks, accounted for more than 40% of the company's income in 2016. This income source generated $23.69 billion in 2014, up from $20.36 billion the previous year.
Studio entertainment, or Disney's film arm, came in third with $9.44 billion in sales. In 2016, Buena Vista, a Walt Disney Company subsidiary, grossed over three billion dollars at the North American box office, an almost 100 per cent increase over 2012. Blockbuster films including "Rogue One: A Star Wars Story," "Finding Dory," and "Captain America: Civil War" contributed to a 26.3 per cent box office share in 2016.
Source: Statista
Moving on…
According to the company's annual report, Walt Disney's overall revenue in the fiscal year 2021 was more than $65 billion. However, it represents a decrease of less than 6% from the previous year's total revenue of $69.6 billion. As a result, Disney has a $4.6 billion net income loss from the previous year. The company's last year's value is shown below.
Disney's market share: Last year, Disney's market share had a mixed experience. Its 52-week low is $79.07 per share, giving it a market capitalization of $143.5 billion. The share price of Disney, on the other hand, hit $200.60 a share over the rest of 2020 and into 2021, giving the company a market cap of over $350 billion.
Disney's assets may be readily calculated by subtracting its liabilities from its assets. Disney's total assets are $209.37 billion, according to their annual report for 2021. It also has $79.37 billion in long-term commitments. As a result, Disney's net value in 2021 will be 130 billion dollars.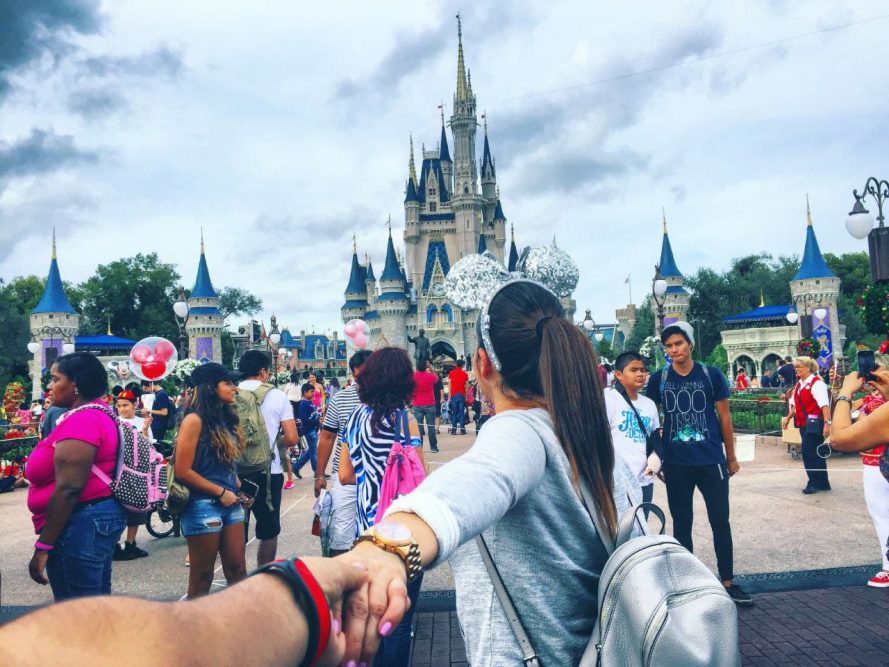 How

D

oes Disney Make Its Money?
it isn't enough to ask "How much does Disney make a day?". Don't you want to know how Disney generates income? Now that you've learned about their net worth, it's time to move on to the next topic. According to the most recent annual report, Disney's primary revenue streams include the following:
1. Entertainment
Walt Disney Pictures, Twentieth Century Studios, Marvel, Lucasfilm, Pixar, Searchlight Pictures, and Blue Sky Studios are among the studios that create films for Walt Disney Pictures, Twentieth Century Studios, Marvel, Lucasfilm, Pixar, Searchlight Pictures, and Blue Sky Studios.
Disney also offers development, production, and licensing services for live entertainment events. Disney makes money via theatrical distribution, home entertainment, and television distribution, among other things.
2. Media network
Disney's media network comprises the brands and networks of Disney, ESPN, Freeform, FX, and National Geographic. They also have eight domestic television stations and ABC brands for broadcast television. In addition, Disney has a 50% interest in A+E Television Networks. As a result, Disney earns money through affiliate fees, advertising, and distribution license fees.
There is so much more to learn and discover. It's almost dreamy, just like the Disney tales. Read on to discover more on "How much does Disney make a day?".
3. Parks and merchandise
Disney has its hotels and theme parks. They have six resorts and twelve theme parks worldwide. Licensing of brand names, characters, and other intellectual property is one of Disney's consumer goods. Furthermore, Disney distributes branded products via retail, online, and wholesale channels. As a result, Disney makes money through park tickets, merchandising, resorts, and licensing agreements.
4. Streaming and TV networks
Disney+, ESPN+, and Hulu are part of the company's Direct-to-Consumer and International (DTCI) division. Furthermore, Disney has an international TV network as well as various digital content outlets. Disney earns money via subscription fees, advertising, affiliate fees, license fees, and so on.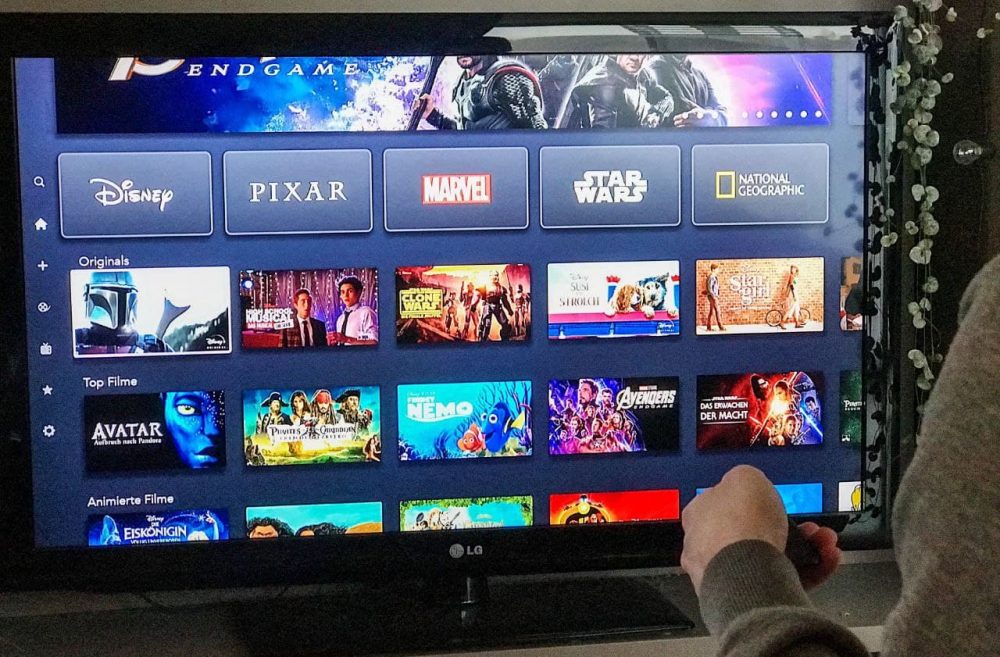 What does Disney Company do?
Studio Entertainment, Parks and Resorts, Disney Consumer Products, Media Networks, and Disney Interactive are the current divisions of Disney's business.
The media networks section is the company's largest division, with 24.5 billion US dollars in sales in 2018. Disney–ABC Television Group, Disney Channels Worldwide (Radio Disney and Disney Television Animation), ESPN, and the internet video service Hulu are among the television properties included in this category.
Does Disney plan to expand?
With your question "How much does Disney make a day?" answered, it is only natural to know if they can afford exciting expansion projects.
After a recent wave of acquisitions, Disney's expansion appears to be unstoppable and plans to establish its streaming service, Disney+, to compete with Netflix. The firm owns holdings in ESPN, acquired 21st Century Fox in 2019 (ten years after acquiring Marvel Entertainment), and acquired LucasFilm Ltd. in 2012 for more than four billion US dollars.
"Disney plans to build a new parking destination on the east side of The Anaheim Resort in the future, which will feature a pedestrian bridge and improved entrance accessibility for hotels and businesses along Harbor Boulevard," Disney stated. "In addition, Disney will continue to engage with local companies and the city to invest in and encourage our cast and guests to use public transportation and ride-sharing."
Diehard Hollywood fans are concerned that the company's continual development and the consolidation of separate studios will significantly impact the content and disrupt the industry's structure. Indeed, this has already occurred to some level. Still, with so many firms under one roof (i.e., Disney), it will be interesting to observe how the movie industry, in particular, changes as Disney's influence on the industry grows.
Potential attraction plans
Disneyland might take a page from Tokyo DisneySea's book. Three projects in construction at Tokyo DisneySea are depicted on the planning site, including a "Frozen" attraction for guests to explore, including a boat ride and a restaurant inside a castle. A "Tangled" attraction with Rapunzel's tower and a "Peter Pan" section with another boat ride following the "Lost Boys," among other elements, are two similar attractions for inspiration.
Where can I get the cheapest Disneyland tickets?
Half-priced tickets do not exist. This is a con. A daily wage of $50? It's no longer the case. You can learn more about ticket-splitting and how it used to help visitors save a lot of money, but this is not an option. Don't throw away your hard-earned cash to save a few dollars.
When looking for tickets, avoid Craigslist and eBay. Get Away Today provides the greatest rates on inexpensive Disneyland tickets of all the discounters and wholesalers out there (and there aren't many). They have the Best Price Guarantee on tickets and packages to back this up. They are unbeatable. If you find a lower price before or after your purchase, they will match or beat it. Other businesses do not provide this sort of service.
Is Disney WiFi free?
As a park visitor, you'll want to stay in touch with your companions, as well as social media and the Disneyland app. Naturally, you do not want to lose all of your data in the process. Over a year ago, Disneyland began offering free WiFi in the parks, and we believe you should take advantage of it. Go to your WiFi settings and search for the "Disney-Guest" network to connect to the WiFi. Once you've connected, you should stay connected or, at the very least, connect automatically when it's accessible.
How much does FastPass cost at Disneyland?
No matter which resort you visit, Fastpass is a complimentary service. Fastpass is available with valid tickets at both Disneyland and Walt Disney World. Even if you utilize a discounter like getting Away Today or Park Savers, you will not be charged for this service. MaxPass, a Disneyland add-on, costs $15 per person per day. It is possible to add it to your ticket at the time of purchase or on the day of your visit using the Disneyland app.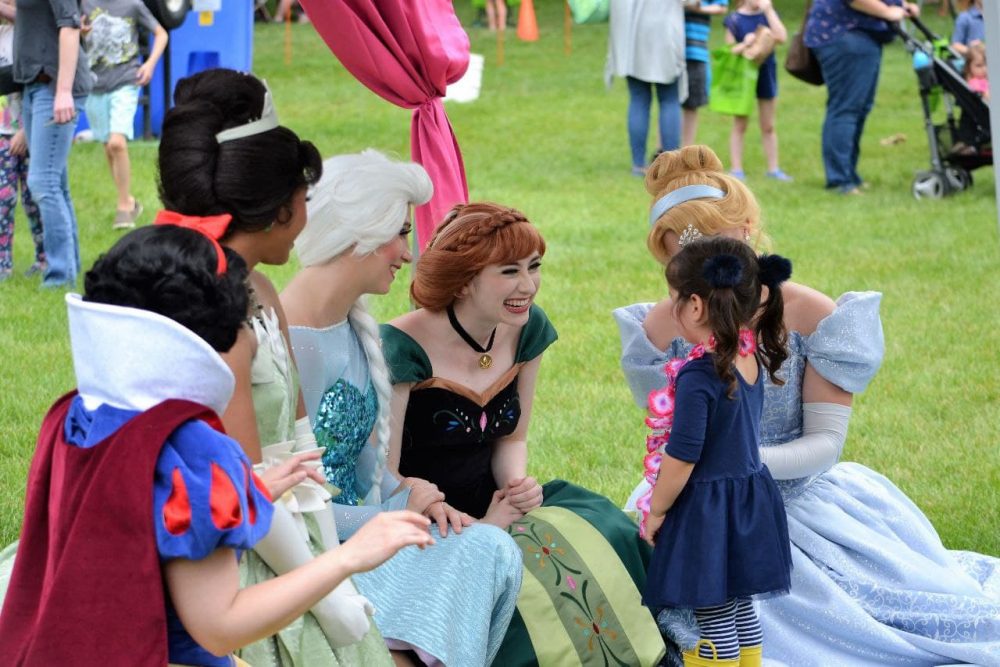 How much does it cost to run Disney World per day?
Disney World is one of the most popular vacation spots in America, with over 52 million people visiting the theme park last year. But how much does it cost to run Disney World every day?
According to the Orlando Sentinel, it costs Disney $3.2 million a day to operate the Magic Kingdom. That's $1.2 billion a year.
Disney World employs 73,000 people and has another 20,000 cast members (what Disney calls their employees) from third-party contractors that provide services like engineering, food service and transportation.
The salaries for these workers cost about $1 million a day, according to the Sentinel report. The park pays about $10 million a month in property taxes and another $1 million on utilities such as electricity and water.
[elfsight_faq id="3″]