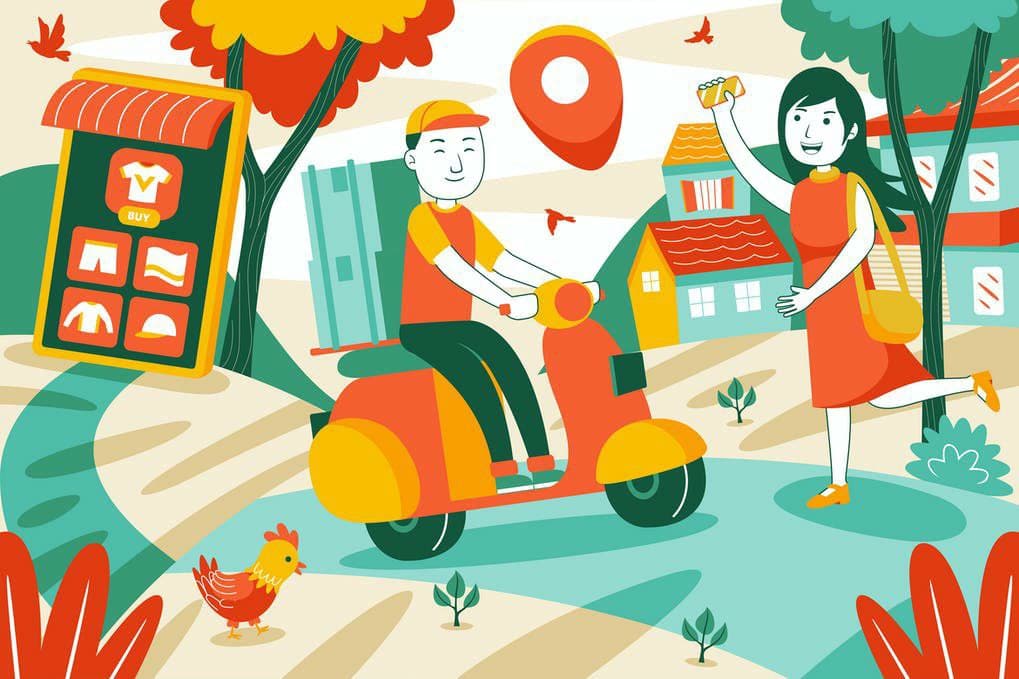 Nigerian delivery firms are facing increased competition. Technology is disrupting the logistics industry in Nigeria. With all of this innovation and disruption, finding the best delivery companies in Nigeria may be difficult. Because of the internet, the quantity of buying and selling has skyrocketed. It is more vital than ever to get things across cities and countries swiftly and efficiently.
What is a Delivery Company?
Delivery businesses offer courier or logistics services; they specialize in picking up packages or products and delivering them to the location specified on the box.
In Nigeria, there are many logistics firms. When it comes to choosing the best delivery companies in Nigeria, you may find yourself in the center of the puzzle as a small business owner, organization, corporation, or person. Worry not, as this post has collected a comprehensive list of logistics firms in Nigeria for your convenience. 
The growth of the Delivery industry
Nigeria has evolved since the days when you could only rely on Nipost to send goods to customers or loved ones; currently, there are numerous firms in the market, and the need for delivery services remains high.
Logistics encompasses a wide range of activities within the transport sector, such as information, transportation, inventory, storage, and even security. So, to give you a head start, we've compiled a list of the best delivery companies in Nigeria, along with the relevant information you need to make the right choice.
In Nigeria, courier services take the service delivery to a whole different level. The country has some of the finest courier services businesses to offer, gaining confidence and respect from millions of Nigerians who come to use their high-speed delivery systems. They operate with optimal speed and efficiency.
Recommended: Check our article on the top 10 Best Mobile Money Operators In Nigeria.
Types of Courier services
Courier services are classified into several categories.
International courier services

Domestic courier services 
International courier services
All Business-to-Customer and Business-to-Business cross-border transactions, including the transfer of e-Commerce and express packages, documents, and international freight, are handled by international courier services. 
Most courier companies provide efficient and cost-effective door-to-door services for the import and export of documents, parcels, and cargo and customized solutions such as flexibility, defined transit times, complete information on declarations and authorities, and real-time tracking information. 
Courier firms maintain partnerships with other organizations such as FedEx and other services to accomplish their delivery obligations on schedule.
Domestic courier services 
Package delivery businesses provide door-to-door, safe, and cost-effective options for e-Commerce and parcel deliveries inside the country, with on-time delivery. The automated tracking system makes it easier to track shipments and organize pickup and delivery. 
Small courier firms might provide domestic courier services because they are not well-known throughout the country. These businesses give superior services at a lower cost. In Nigeria, companies pick reputable courier firms that are dependable in offering the most satisfactory service.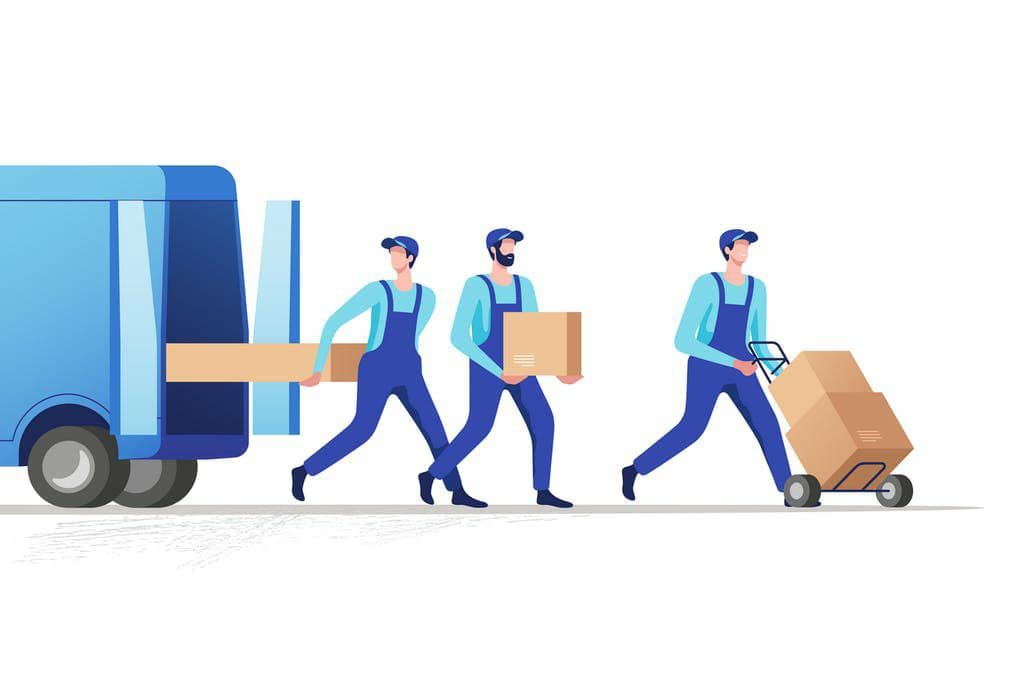 How to choose the correct delivery company in Nigeria
It is critical to conduct thorough research on each carrier to select the best delivery companies in Nigeria. Read on to learn how to choose the best delivery company and what factors to consider while making your selection. Please keep the following in mind when looking for the best shipping services in Nigeria. 
1. Speed
Courier services are known for their quickness and efficiency in delivering packages. So, if your company deals with worldwide shipment and speed is of the essence, a courier service may be the better choice. 
To be clear, we aren't implying that postal services are in any way sluggish or inefficient. It's always a fantastic option when considering the number of shipments and mails they handle and how quickly they process everything.
2. Proof of delivery
Hiring a courier service won't help you much if you're never sure whether your shipments and packages will arrive when they're meant to. Verify that the courier provider provides delivery evidence. If you're shipping anything with a courier that will take several hours or days, tracking could be beneficial, but this service is less valuable for short-term shipments that will take an hour or two.
3. Check out user reviews
It's usually a good idea to find out how long a courier has been in business and how much expertise they have. You should select a courier who is well-known and has experience working with firms comparable to yours. That way, they can offer you excellent service and advise you on best practices and ways to enhance your delivery process.
4. Customer service
Choose a logistics partner who is easy to reach over the phone and pleasant to work with. Smaller businesses benefit from having a single point of contact since you can frequently communicate directly with the owner. It's also helpful to know if the drivers are willing to assist with manual loading and unloading.
Recommended: Check our article on the 10 Best Online Payment Platforms In Nigeria.
5. Pricing
if there is one thing, the best delivery companies in Nigeria have in common, good pricing. With couriers, like with everything else in life, you get what you pay for. Don't be tempted to go for the lowest choice because you'll almost always be sacrificing quality. And, instead of going for the most typical option, go for the best rate. Keep in mind that the lowest price does not always imply the best value. After you've confirmed that the courier service can supply all of the other features you're looking for in a courier, you should make a cost selection.
6. Goods insurance
If your box or cargo is lost or stolen, and you were delivering expensive products or private information, knowing your shipment was insured will provide you with a lot of peace of mind. If you're transporting sensitive materials or costly items, be sure the courier has insurance.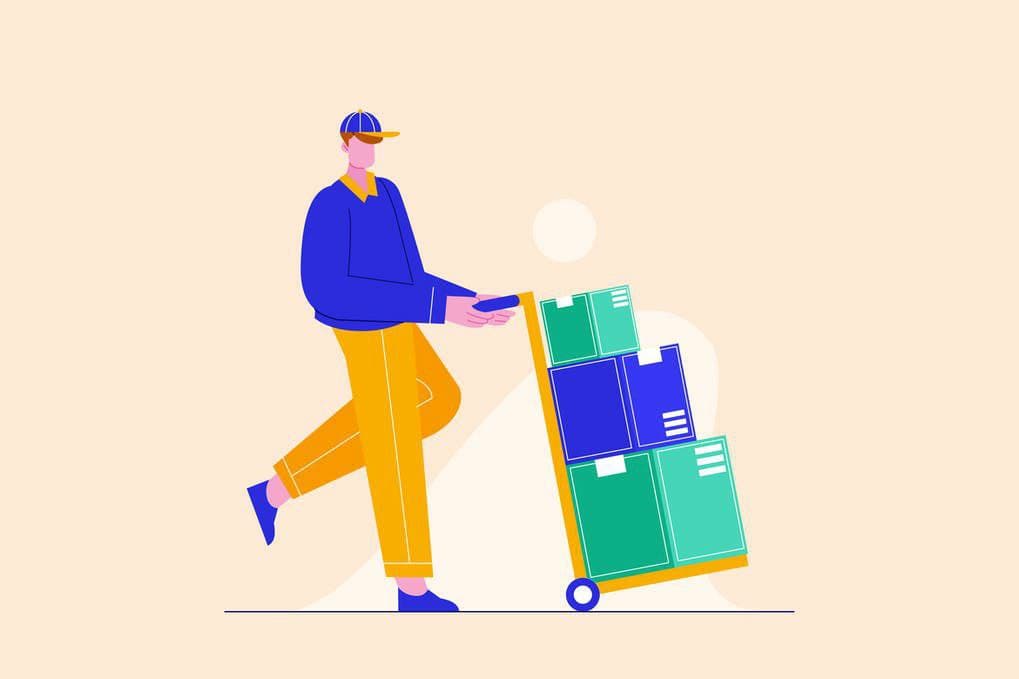 Best delivery companies in Nigeria
First on our list of best delivery companies in Nigeria is Sendbox. Sendbox is a personal and commercial delivery service that delivers locally and internationally. Sendbox will charge you a delivery fee based on your package's route and weight. Sendbox also provides a business platform to establish a free online store (similar to flutter wave) to sell items and accept payments. Sendbox charges 2.5 percent of the total value of every product sold on the platform for products sold through the Sendbox for Business platform. The platform also provides low-cost marketing services for your online business.
Fortune GLS is an international forwarder specializing in the management of shipping from one destination to the next. Together with our global network of partners, they create and implement innovative industrial solutions. Fortune Global employs more than 100 employees in Nigeria and is present in 100 countries worldwide. They provide marine/oil and gas logistics, freight transport, project logistics, protocol services, storage and free area activities.
3. Neuron Delivery
The next film on our list is Neuron Delivery, courier service with a lot of good ratings. They have an excellent transportation network and are, without a doubt, one of Nigeria's top delivery firms. This firm is considerably more appealing because it is not confined to Lagos state alone but also other adjacent states, including both urban and rural regions. In addition, the firm has very affordable pricing that is computed depending on the distance travelled between pickup and destination.
Since 1984, Tranex has provided both domestic and international shipping. Trans, like all of the other delivery services we've discussed, has taken the courier industry exceptionally seriously. They offer reasonable prices and excellent delivery service. Trans is a safe bet because it has been in the logistics sector for a long time and is a seasoned veteran. They respond swiftly and promptly to your needs. In Nigeria, one of the local delivery businesses. Trans is one of just two logistics companies listed on the Nigerian Stock Exchange at the moment.
Recommended: Check our article on Expert guide to starting a mini importation business in Nigeria[2021].
AB Logistics has you covered with an affordable shipping rate for both international and domestic shipping. Simply put, you can ship to any country in the world and all 36 states in Nigeria. 
You can track your package online until it's delivered to you using their online tracking service. International and domestic shipping, haulage, forwarding, packaging, and warehouse services are available through AB Logistics. 
On this list, AB Logistics is one of the most affordable Nigerian delivery services. They claim to provide low-cost, door-to-door delivery of packages. From as little as 800 Naira, you can get started. Also, they can provide door-to-door shipping services within Nigeria for as little as N1,200.
UPS has established itself as one of the best delivery companies in Nigeria. UPS has earned the faith and confidence of many Nigerians who use its services by being synonymous with speed, dependability, and efficiency.
UPS, or United Parcel Service, is an American courier service company that offers rapid mail delivery, logistics, and freight services. UPS is one of the world's oldest package delivery firms, having been formed in 1907. 
The company has evolved to include several subsidiaries and divisions that handle worldwide package delivery to over 220 countries. The firm boasts one of the most significant cargo plane fleets, freight transportation systems and has just added drone delivery to its services list. UPS's headquarters are in Atlanta, Georgia, and the company employs over 450,000 people worldwide.
7. Ifex Express
Suppose Express is a Nigerian-owned logistics services firm with a nationwide and intra-national parcel transportation network. The business has a vast cargo management system that allows it to transport small to large shipments to any place. Suppose Express is proud to have one of the most excellent and most dependable courier delivery systems in the industry, which runs at lightning speed and efficiency. They have a well-thought-out plan to service clients both on and off the African continent by collaborating with other nations in the West African sub-region.
ACE Express is a relatively young firm in Lagos, yet it has received consistently excellent feedback from consumers since its inception. ACE Express delivers within a short time frame, as utilized in Lagos, has acquired a lot of traction and is now well-known. With this, it has positioned itself as one of the best delivery companies in Nigeria. 
This business takes pride in providing excellent customer service, prompt delivery, and safe handling. ACE has collaborated with significant e-commerce merchants to make shipping goods throughout Africa more affordable and reliable. Their technology-enabled logistics solutions provide merchants and customers with a seamless customer experience. 
They cater to all types of courier needs. The firm delivers packages of various kinds and sizes. They also offer a nicely designed website where you can place orders without phone them and track your purchase on the site.
NIPOST's courier branch, EMS, has been in operation since 1986. It offers all users rapid delivery and high-quality cargo processing. It is one of Nigeria's most cheap courier services with a countrywide reach. EMS SpeedPost is a dependable and trustworthy courier service that is also reasonably priced. EMS charges one of the lowest and most inexpensive rates in Nigeria for package and mail delivery services.
Last but not least on our list of the best delivery companies in Nigeria is GIG Logistics. This is a well-known delivery and courier business that provides a wide range of logistical services. Almost every Nigerian city has a GIG presence. So shipping an item with this company is simple since you may drop by its office in your town to mail your product to another Nigerian city. 
GIG Logistics comes to mind when you think of the top delivery businesses in Nigeria. It was formed in 2012 and has provided excellent delivery services that are easy, inexpensive, and fast. GIG Logistics can ship to over 230 countries globally, both international and domestically, as small business owners or individuals. You can easily track your shipment with their GIGGO app.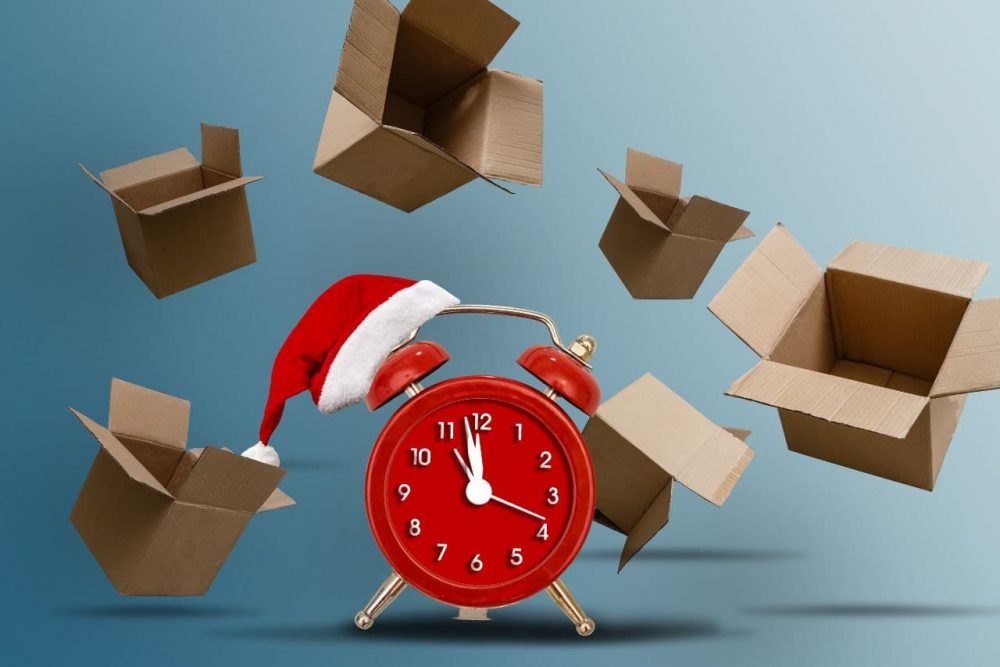 Conclusion – Best Delivery Companies in Nigeria
Quality delivery services allow you to convey important messages and items without having to be there. 
In Nigeria, the logistics sector is a fast-growing industry, and as a result, many companies have popped up in recent years. When picking a logistics company to work with, there are several factors to consider. 
We have provided a comprehensive list of the best delivery companies in Nigeria. More importantly, the businesses on this list are featured here because of their ability to adapt to industry changes and provide better services.